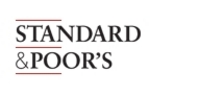 The Servicer Evaluation Spotlight Report] aggregates performance statistics across a range of relevant servicer functions, such as escrow administration, loss mitigation, default management, and the management of adjustable-rate mortgage (ARM) reset and loan modifications
New York, NY (PRWEB) January 30, 2008
Standard & Poor's Ratings Services' Servicer Evaluations group announced today the launch of new lending servicing industry reports that will provide a detailed view of all mortgage market segments, including subprime and Alt-A loans. The biannual "Servicer Evaluation Spotlight Report", contains the industry's most extensive array of aggregated servicer performance data, including a full range of servicer metrics that only Standard & Poor's could provide.
"The Servicer Evaluation Spotlight Report aggregates performance statistics across a range of relevant servicer functions, such as escrow administration, loss mitigation, default management, and the management of adjustable-rate mortgage (ARM) reset and loan modifications," said Michael Gutierrez, managing director and head of Standard & Poor's Structured Finance Servicer Evaluations group. "It offers valuable transparency into the mortgage servicing industry for investors, servicers and anyone interested in knowing what is happening on the industry's front lines."
The recently published inaugural Servicer Evaluations Spotlight Report, which is available for purchase, details the mortgage loan administration performance of approximately 91 U.S. residential mortgage lenders. The residential mortgage servicing industry data contained in the report were collected solely through Standard & Poor's servicer evaluation analytical methodology (SEAM) data collection process, which contains more than 4,000 fields of servicing data for each client. SEAM is the proprietary data collection and benchmarking methodology which S&P developed to collect analyze, benchmark, and trend servicer performance data.
The Spotlight Report provides a current snapshot of the mortgage servicing industry, which enhances the understanding of current industry developments while providing early identification of emerging trends. The report's fact-based insight includes areas of coverage and representative metrics such as:
-- Loan modifications;
-- Amount of principal written off;
-- Frequency/extent of interest rate changes;
-- Adjustable rate mortgage resets;
-- First-time ARM resets;
-- Upcoming resets over the next three years;
-- Average monthly increase of borrower payments;
-- Default management;
-- Collector efficiency;
-- Foreclosure timeline performance;
-- Real estate owned (REO) metrics, including market turnaround times and loss severity
measurements;
-- Staffing/capacity measures taken to address increasing delinquencies/foreclosures;
-- Cash processing;
-- Payment processing channels;
-- Payment posting efficiency;
-- Escrow administration;
-- Lender-placed insurance;
-- Placement cancellation and renewal rates;
-- Customer relationship management;
-- Efficiency measurements; and
-- Call center metrics.
"Given the large repository of servicer data that Standard & Poor's is able to offer, this information is indispensible for investors who want to make informed decisions about current portfolios, assessing the risks of portfolios considered for purchase and gauging the relative performance of their current servicers," added Mr. Gutierrez. "Servicers, in turn, can use the Spotlight Report as a way to measure their own performance against the industry at large."
A summary of the inaugural report, "Summary Report: Servicer Evaluation Spotlight," is available on RatingsDirect, the real-time Web-based source for Standard & Poor's credit ratings, research, and risk analysis, at http://www.RatingsDirect.com.
About Standard & Poor's:
Standard & Poor's is a leading provider of financial market intelligence. The world's foremost source of credit ratings, indices, investment research, risk evaluation and data, Standard & Poor's provides financial decision-makers with the intelligence they need to feel confident about their decisions. Visit http://www.StandardandPoors.com to learn more.
About RatingsDirect:
RatingsDirect serves as the real-time Web-based source for Standard & Poor's credit ratings, research, and risk analysis, at http://www.ratingsdirect.com. If you are not a RatingsDirect subscriber, you may purchase a copy of the report by calling (1) 212-438-9823 or sending an e-mail to research_request @ standardandpoors.com. Ratings information can also be found on Standard & Poor's public Web site at standardandpoors.com; under Credit Ratings in the left navigation bar, select Find a Rating, then Credit Ratings Search. Members of the media may request a copy of this report by contacting the media representative provided. For more information about the full Servicer Evaluation Spotlight Report, please visit spotlightreport.standardandpoors.com, or e-mail Standard & Poor's U.S. Servicer Evaluations group. To purchase the full report, please contact Standard & Poor's Client Services at 1-800-596-5323 and select option 3.
###