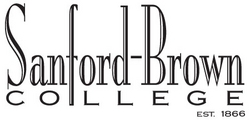 St. Louis, MO (Vocus) January 28, 2008
Sanford-Brown College-St. Peters has received approval to offer a Bachelor of Science in Nursing (BSN) degree; the culmination of a process that began in early 2007. The program, which is accredited through the Accrediting Council of Independent Colleges and Schools (ACICS) and approved by the Missouri Department of Higher Education (MDHE), allows registered nurses with a diploma or an associate degree from an accredited college or university to earn a Bachelor of Science degree at Sanford-Brown College-St. Peters. The first class started in early January.
"We are very excited about this new program." said Julia Leeman, college president, "This is an opportunity for our current and future students to advance their education; and for our nursing alumni to take their careers to the next step."
The 60-week program consists of a blended-learning environment which includes campus and online learning and was built around a holistic model of care with focused areas in clinical practice, research, education and administration/management.
Recently, the college selected Michelle M. Hopper RN, BSN, MBA, CNA, BC, CCRN, to serve as nursing program chair. Before joining Sanford-Brown-St. Peters in 2006, Hopper, a Manchester resident, served as director of nursing, for the cardiovascular service line at St. John's Mercy Medical Center, St. Louis. While at St. John's, she also served as area manager for the post-anesthesia care unit and was a nurse manager.
"The online portion of the BSN is fairly unique," said Hopper. "Our students can expect to integrate critical thinking and apply knowledge by using case scenarios, simulation, journal entries, researching periodicals and the Internet and peer-assessment.
The on-campus and online instruction are delivered through a variety of methods. While working online, for example, students can expect to receive electronic presentations, such as MS-PowerPoint and video clips, that serve as lectures; and will interact with instructors and other students in digital chat-rooms and through e-mail.
Brenda Edwards, RN, MSN, director of nursing, added, "The on-campus portion of the program is tailored to meet the demands of the most common nursing work schedules, with classes on Tuesdays and Thursday, generally from 8:00 a.m.–6:00 p.m."
Hopper and Edwards worked together for almost a year, constructing the program. According to Edwards, there was tremendous input from the nursing faculty and Todd Pearson, director of education for Sanford-Brown – St. Peters. "We discussed the courses and objectives; the length of the program and, most important, adopting the principles our faculty-selected nursing theorist, Dr. Betty Newman." Edwards said.
Dr. Newman developed the theory of health as an expanding consciousness. The conceptual framework of this theory addresses family dynamics and community interactions as well as the holism of a person's experience and being in relationship to disease
Simply put, the BSN completion program, at Sanford-Brown-St. Peters, places focus and emphasis on wellness and holistic medicine resulting in positive patient outcomes.
The typical student, according to Leeman, is a registered nurse with a strong interest in progressing bed-side skills; leadership development and an applied research role. The program is on a five-week cycle; with the next classes beginning on February 11.
About Sanford-Brown College – St. Peters
Since 1979, students have chosen Sanford-Brown College – St. Peters for degree and non-degree programs. Today, Sanford-Brown-St. Peters offers career-focused training programs such as Nursing (LPN, RN, BSN), Massage Therapy, Medical Assistant, Allied Health, Game and Web Design, Veterinary Technology, Surgical Technology, Medical Coding and Billing, Business Administration and Criminal Justice designed to help students gain the specific skills and knowledge that employers are seeking. The 15-month Bachelor of Science Degree in Nursing is a 2+2 program and assumes that all associate-level requirements have been met through an associate degree or the equivalent. Sanford-Brown College-St. Peters is located at 100 Richmond Center Blvd., in St. Peters, Mo. St. Peters, Mo. 63376. For more information about the Bachelor of Science in Nursing Program at Sanford-Brown College – St. Peters contact Michelle M. Hopper at 636-696-2209, or email MHopper@sbc-stpeters.com. All other queries contact Mollie Cole at mcole@careered.com or call 847.851.7569.
Media Contacts:
Mollie Cole
847.851.7569
mcole@careered.com
Michelle M. Hopper
(636) 696-2209
###