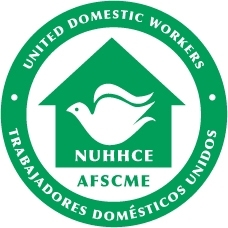 I understand I am not going to get rich doing this work, caring for the elderly and disabled in Orange County, but at least let us have a little dignity by providing us with a livable wage
Santa Ana, CA (PRWEB) January 29, 2008
Home care providers of the United Domestic Workers (UDW) Tuesday will rally outside the Orange County Board of Supervisors meeting, criticizing the Supervisors' failure to negotiate a fair deal to provide home care providers for seniors, the blind and people living with disabilities a fair living wage. The home care workers are part of the In-Home Supportive Services program, an alternative to institutional care that uses state, county and federal funds to provide care for IHSS consumers. Individuals eligible for IHSS services are disabled, age 65 or older, or blind and unable to live safely at home without help and financially unable to purchase needed services.
The approximately 12,000 home care providers in Orange County are paid hourly wages of $8.40, which were granted in a 2000 agreement with the County, making them the lowest paid of all Southern California counties. In January 2008, County supervisors proposed only a $0.70 increase in hourly wages over a three year contract.
"We're asking for a modest increase in hourly wages, which will ultimately be fully reimbursed by the state and federal government," said Ricardo Cisneros of the UDW. "These services are vital for the elderly and people living with disabilities--citizens of Orange County who, otherwise, would wind up in costly institutional care."
The UDW proposal for home care workers would increase hourly wages to $11.50, for a total cost of $4.3 million to the County, which is currently enjoying a $290 million surplus. Under the hourly wage increase proposal, 100 percent of the $11.50/hour would be reimbursed by the state and federal governments.
"We are providing a service that saves taxpayers' dollars, and yet workers in all other Southern California counties receive higher wages," said Terrilyn Woodfin, a home care worker in Orange County. "It's not right. We deserve better, and the Supervisors know that, in the end, this program does not cost them a dime."
Through a series of assessments performed by county social workers, IHSS recipients can be authorized for up to 283 hours per month of services. Services include housecleaning, meal preparation, laundry, grocery shopping, personal care services (such as bowel and bladder care, bathing, grooming, paramedical services, accompaniment to medical appointments, and protective supervision for individuals whose mental status or cognitive functioning poses a threat to their safety and well-being). IHSS is the largest publicly funded nonmedical program in the nation designed to help people with disabilities, the elderly, and blind--and with limited resources--live safely at home.
Governor Schwarzenegger plans to maintain state funding for counties so home care workers' can make livable wages, but the Orange County Board of Supervisors is unwilling to take advantage of the state funding like other counties have done.
"The people of Orange County deserve to know that making ends meet for home care providers here is a struggle, as it is for many Californians. We earn $8.40 per hour and on average earn approximately $8,800 annually, which is well below the poverty level," said Renzo Buckingham a home care worker in Orange County.
According to an October 2007 California Budget Project report titled "Making Ends Meet," the annual income needed in Orange County to support the basic family budget for a two-parent family with one working adult is more than $50,000.
"I understand I am not going to get rich doing this work, caring for the elderly and disabled in Orange County, but at least let us have a little dignity by providing us with a livable wage," said Elizabeth Arenales a home care worker in Orange County.
The Orange County Board of Supervisors include John M.W. Moorlach, Pat Bates, Janet Nguyen, Bill Campbell and Chris Norby.
# # #