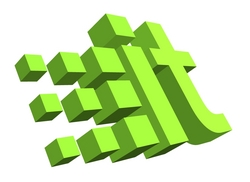 Manchester, UK (PRWEB) January 31, 2008 -–
Itransition Software was judged a finalist in the E-business category of the European IT Excellence Awards organized by IT Europa.
The European IT Excellence Awards are the only pan-European awards that recognize best practices in solutions and customer services in the European IT channels and encourage partnerships, convergence and synergy in the IT sphere. The numerous criteria were applied for choosing finalists including customer-centric philosophy, good business practices, clear communication, competitive client offers, successful configuration, installation and ongoing service. The winners will be announced at the awards ceremony February 7 in Frankfurt.
Itransition became a finalist in the section of the Solution Providers in the category of E-business for the set of advanced web 2.0 enterprise applications for the leading provider of converged collaboration and communication services.
The project was aimed at development and implementation of custom enterprise-level web-based solutions a Content Management Solution and an Extranet Builder.
Based on the Micosoft.NET platform and integrated with SalesForce and a custom CRM, the solutions help manage web content and enable high level sales support (such as promoting customer's services, holding online demos and trainings, publishing financial information, distributing marketing materials, and announcing new services and product features, and many others).
The E-business award category highlights how businesses have improved their operational abilities by the use of information technologies implemented by software development companies. Judges were searching for solutions that enable on-line sales, purchasing and customer support. They distinguished the solutions that have let organizations convert their 'go to market' strategy and improve business operations.
Adherence of Itransition to innovation provided the Client with the benefit of having a wide range of technological and business options to choose from when they assigned tasks to Itransition dedicated team. Itransition provided software development services, including enterprise application integration, accompanied not only by detailed technical explanation and comments on each option, but also by a number of business indices (like time-to-market impact, TCO and ROI) that are crucial in decision-making.
About IT Europa, 8020 EUROPA and Itransition Software:
IT Europa is the leading provider of strategic business intelligence, news and analysis on the European IT marketplace and the primary channels which serve it. They publish newsletters and database reports that provide accurate, authoritative, objective and up-to-date information and enable vendor and channel organisations to increase efficiency and gain competitive edge. IT Europa has been researching the European IT channels for more than 10 years and focuses on the leading channel companies responsible for 80% of all the IT revenues in Europe.
The European IT Excellence Awards, organised by IT Europa, are supported by the leading pan-European channel magazine, 8020 EUROPA.
8020 EUROPA is a new monthly publication from IT Europa that provides the directors of Europe 's top ICT channel companies with up to date news, features and analysis on the marketplace they operate in, its dynamics, technologies and major players. 8020 EUROPA will be distributed to 20,000 director level contacts in over 8,000 companies identified in IT Europa's European market research reports. These reports cover top companies in such categories, as Solution VARs, Systems Integrators, ISVs, Large Account Resellers, Retailers, Distributors and PC Assemblers.
Itransition Software is an international software development company featured in Global Outsourcing 100 edition and Software 500 list with development centers in Eastern Europe. With the pool of more than 500 software developers in staff, Itransition specializes in enterprise application development, integration and implementation including ERP, ECM, CRM and other systems. As a one-stop company Itransition provides a full spectrum of services, from software design and consulting to ongoing support.
http://www.itransition.com
###