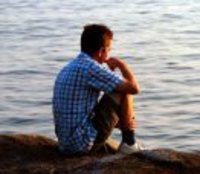 Edinburgh, Scotland (PRWEB) January 31, 2008
Credit problems are increasing dramatically both in the UK and abroad explains Andy Hygate from http://www.loansbadcredit.org.uk, and even consumers with decent income and substantial assets are severely challenged by the deepening crisis. Major lending institutions are reeling from the catastrophe, including powerful leaders like Barclays and HSBC. Northern Rock has virtually collapsed, and Alliance and Leicester have incurred serious losses. A significant shortage of investment capital for loans now exists, and banks and mortgage companies have tightened their purse strings in an attempt to avoid greater losses.
Subprime mortgages are blamed for much of the trouble, so lenders have virtually eliminated them. But subprimes have traditionally served those people who have bad credit. Without subprimes many borrowers do not know where to go to get vital loans, even as the financial crisis worsens. Faced with tighter restrictions on loan applications, and more difficulty qualifying for loans, many consumers with less that perfect credit are frustrated and desperate.
But for many, the answer to their problems lies in procuring a bad credit loan. These unique loans are specifically tailored to customers who may be unable to get credit or loan approval through conventional channels like banks and mortgage lenders. Companies who specialise in bad credit loans structure their business portfolios so that they can assume higher levels of risk than ordinary lenders, and they exist for the sole purpose of making good loans to people with bad credit. The services they provide - and the creative types of loans they offer - are becoming a valuable asset to UK consumers as other sources of loans evaporate.
For example, according to a report issued by the Royal Institution of Chartered Surveyors (RICS) repossession rates will climb more than 45 percent this year, compared to 2007. The Royal Institution of Chartered Surveyors predicts that more than 3,500 people a month will lose their homes this year, and the Guardian newspaper reported that the average household debt now hovers around £56,234. Approximately 10,000 people are expected to fall into personal insolvency this year, and some consumer credit counseling services are fielding as many as 1,000 calls a day from consumers worried about their mounting debt. Meanwhile, the Consumer Credit Counseling Service (CCCS) debt charity recently collaborated with the Council of Mortgage Lenders to launch a new service that focuses exclusively on repossessions.
The monthly payments of two million homeowners with adjustable rate loans are scheduled to rise as much as 60 percent over the next 18 months. Refinancing to more manageable and affordable fixed rate loans is the best solution, but traditional lenders are reluctant to approve refinance loans in today's volatile financial environment. Many homeowners have relied upon home equity loans to pay bills, but housing values have fallen, eliminating that source of funds. Credit card debt is increasing and basic household expenses for items like petrol have gone up significantly, adding to the pressure on monthly budgets.
As the crisis deepens, loans for bad credit are quickly emerging as one of the only remaining sources of legitimate funds. Some consumers seeking a Tenant Loan use them on a temporary basis while they regain their financial footing. Others turn to them for long-term mortgages or for a convenient way to borrow funds for business enterprises or other large expenses.
Whatever the reason for needing cash or financing -- particularly for those who have less than spectacular credit -- bad credit loans are a positive alternative worthy of serious consideration.
###