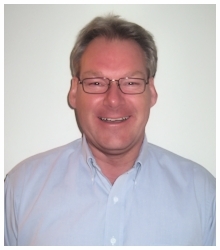 It gives me great pleasure welcoming to the AeronautX Management Team an individual with Mat's extensive knowledge and experience in the areas of aviation training, management, and international marketing and sales. He is a respected leader who knows what it takes for a company to succeed in today's global business climate
West Palm Beach, FL (PRWEB) February 1, 2008
AeronautX Flight Training, LLC, one of the global leaders in pilot training, ratings, and certifications that meet the highest levels of standards; today, announced the hiring of Mats. A. Holmgren to the position of International Marketing Manager. Mr. Holmgren until recently, served as the President of Scandinavian Aviation Academy AB in Sweden. Mr. Holmgren holds a degree in Human Resources & Personnel Administration from the University of Uppsala (Sweden), and degrees in Economic History & Political Science from the University of Lund (Sweden).
"It gives me great pleasure welcoming to the AeronautX Management Team an individual with Mat's extensive knowledge and experience in the areas of aviation training, management, and international marketing and sales. He is a respected leader who knows what it takes for a company to succeed in today's global business climate," said AeronautX Chairman Bjarne E. Borg.
Mr. Holmgren will work directly with the AeronautX's Director of Flight Operations and Vice President, James J. Goode III to increase the global reach of AeronautX's state-of-the-art and ultra high standards of pilot training for private, instrument, commercial and multi-engine.
ABOUT AERONAUTX
AeronautX Flight Training & AeronautX Aviation are a privately held, multi-million-dollar businesses that provide pilot training, ratings and certifications for private, instrument, commercial, and multi-engine pilots, have a fleet of rental aircraft, and will by Summer 2008 offer private charter service in the 48 contiguous States and the Bahamas. Headquartered in West Palm Beach, Florida at F45 (North County General Aviation Airport), for more than 10 years. AeronautX is an FAA Approved Part 141 School, VA Approved School, soon to be JAA Approved School, and soon to be FAA Part 135 Air Charter Carrier. To learn more about AeronautX, visit: http://www.AeronautX.us on the World Wide Web. AeronautX is a registered trademark worldwide. All other company and product names may be trademarks of the respective companies with which they are associated.
FORWARD LOOKING STATEMENTS
This press release contains forward-looking statements that involve risks and uncertainties, including statements relating to our expected approvals and certifications. Actual results may differ from the results predicted. All information provided in this release is as of February 1, 2008, and AeronautX undertakes no duty to update this information.
Media Contact:
Carol Rhodes
AeronautX
+1.561.493.8040
###