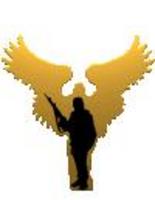 We often match those with special donations to those with special needs, and hopefully this is one more way we can help our Military heroes in this area
Pasadena, CA (PRWEB) February 5, 2008 –-
Soldiers' Angels recently launched online classifieds to benefit servicemen and woman and Military veterans in search of employment, housing, goods and services. All Military friendly employers are encouraged to post free ads for jobs, housing for rent or purchase. Posting a classified ad is free of charge and registration is not required to post or browse.
"We often match those with special donations to those with special needs, and hopefully this is one more way we can help our Military heroes in this area," says Holly Aho, Soldiers' Angels Webmaster & Programmer. Employers with active Military Veteran recruiting plans, such as the LVPD, may become featured employers by posting an employment ad and contacting the company with more information.
Soldiers' Angels hopes this special area of their website will unite those offering jobs, goods and services with servicemen and women, Military veterans and community members looking to network locally and nationally. Advertisers may also purchase banner ads to increase visibility. All proceeds are used to further the charity's mission of aid and comfort to our Military Heroes.
About Soldier's Angels
Founded in 2003 by the mother of a U.S. soldier, this non-profit internet community is dedicated to ensuring that members of the Military know they are loved and supported. To date, more than 105,000 individuals have adopted soldiers worldwide. These "angels" provide aid and comfort to the Military and their families by committing to write their adopted soldier once a week, and to send small care packages to him or her twice a month. The charity currently works with over 50,000 military units. Nearly 6,000 blankets have been given to injured servicemen and women, both in Landstuhl, Germany and in U.S hospitals. During the Christmas holidays in 2006, more than 90,000 individual gift bags were sent to members of the U.S. armed forces. All donations are tax deductible.
To support our soldiers and Military veterans, please visit http://www.soldiersangels.org.
Patti Bader
(615) 676-0239
###