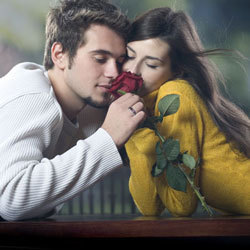 Our Celtic titanium rings are a marriage of ancient tradition and cutting edge hand made titanium art
Grass Valley, CA (PRWEB) February 5, 2008
Titanium Rings Studio, a leading producer of original, hand crafted titanium rings, is pleased to introduce a new line of limited edition titanium rings for Valentine's Day and other special occasions.
Company founder Eric Pless says there are several things to consider when shopping for a titanium ring."Our rings are unique and durable. Some of our designs are classic, like our titanium diamond rings, which you'll want to wear all the time. This limited edition line takes into consideration what types of daily activities the wearer will engage in, where the ring will be worn and comes with free engraving for that added personalized Valentine's Day touch. The Celtic titanium rings in this collection have received lots of oohs and aahs."
It becomes apparent that a quality titanium ring is an excellent choice.
A popular trend that many people are discovering is matching promise rings.
Many couples have enjoyed sharing a matched set of handcrafted titanium rings. It's a perfect way to express their enduring love and affection for one another. Whether you are celebrating the love of your life or looking for a gift for someone special, the gift of titanium rings is the perfect symbol of lasting love since titanium never breaks down.
"Imagine the look on your loved one's face when he or she opens the box to find an everlasting expression of your feelings for him or her," says Studio Manager Susan Smith. "These limited edition titanium rings are perfect for Valentine's Day or any special occasion and can be made to fit both men and women, allowing you to order a beautiful matching set."
A popular, classic Valentine's Day gift is the Celtic titanium ring. The Celtic people are best known for bringing spirituality, art and passion to their beautiful knot work designs. Their intricate knot patterns have been passed down through many generations. Today our Celtic titanium rings have come to represent love, friendship, unity, joining, infinity and never ending commitment; very powerful symbols of connection.
"Our Celtic titanium rings are a marriage of ancient tradition and cutting edge hand made titanium art," says Smith. "Each elaborate Celtic titanium ring is hand carved by a craftsman steeped in the art of sculpting aircraft grade 6-4 titanium."
The Limited Edition Rings come with free engraving. "We're offering free engraving for Valentine's Day. It just makes a lot of sense," says Pless. Let the Valentine's rings you choose express your unique message not only in the style of these titanium rings, but with an engraving in your own words. The message your ring carries will be with you forever, engraved in the eternal medium, titanium. "Check in with what your heart says and we'll put it in writing for you."
Titanium Rings Studio creates titanium jewelry designs that are unique, providing a rich variety seen nowhere else.
"Making titanium rings by hand allows us to provide customers with something personal and special," says Pless.
The jewelry created at Titanium Rings Studio is not mass-produced on high tech equipment. Each piece is hand-cut personally by artists who are inspired by the process. The business has grown to global recognition and is recognized as a leader in the crafting of original handmade titanium rings.
When working with their customers, the staff at Titanium Rings Studio strives to create a pleasurable, memorable experience that will add meaning for the person wearing their titanium rings.
On a final note, Pless adds, "Dedication to craftsmanship, producing quality titanium rings and delighting our customers are hallmarks of Titanium Rings Studio. We're proud of that."
For more Information or to order titanium rings for Valentine's Day (or any day), contact:
Titanium rings Studio
(530) 274-9777
tirings@yahoo.com
http://www.tirings.com
# # #