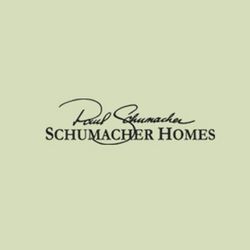 We know that buying a home is a really big decision. That's why we work harder to make sure our customers have all the support and information they need to make the very best choice every step of the way
Canton, OH (PRWEB) February 1, 2008
Schumacher Homes, an on-your-lot Custom Home Builder based in Canton, Ohio announces the launch of their leading edge 'QUOTE MY HOME NOW' technology. Schumacher Homes builds custom homes in Arkansas, Indiana, Kentucky, Louisiana, Mississippi, North Carolina, Ohio, Pennsylvania, South Carolina and Texas. Their new state of the art 'QUOTE MY HOME NOW!' Software Application is already in use and applies to all of the markets that Schumacher Homes builds in.
QUOTE MY HOME NOW! is an online 'Rapid Response' software application that provides almost immediate response to website visitors of Schumacher Homes, http://www.schumacherhomes.com and enhances the experience of the new home buyer. QUOTE MY HOME NOW! sets the new standard for customer service and satisfaction. The application ties directly into the customer service quote center at Schumacher Homes and enables a sales consultant to reply with a detailed quote for each request from the 'QUOTE MY HOME NOW!" form in a matter of minutes. Schumacher Homes is America's Premier Custom Home Builder and provides each and every client with a great product at a great price. Schumacher Homes believes that their technology should do the same and provide a no-hassle experience for the new home buyer.
"We know that buying a home is a really big decision. That's why we work harder to make sure our customers have all the support and information they need to make the very best choice every step of the way," said Paul Schumacher, CEO and Founder of Schumacher Homes. " Our commitment has been unwavering to provide the best value in custom homebuilding,"
On average, the typical new home buyer allows about 60 seconds to each website visit to determine if they want to continue to view the products and services from the home builder. Schumacher Homes understands this, and strives to provide their website visitors the experience that is friendly and responsive. The 'QUOTE MY HOME NOW!' provides that Schumacher Homes touch to their website.
According to Schumacher Homes' CIO, Ron Kerensky, "The response from the customers has been overwhelmingly positive. The 'QUOTE MY HOME NOW' experience really appeals to our customers who do not have the time needed to physically visit each builder just to get a sense for price. In an age of Blackberries and time-shifting technologies, using technology to help our customers save time is a clear competitive advantage for Schumacher Homes."
Schumacher Homes, an on-your-lot builder headquartered in Canton Ohio, invites you to visit their website http://www.schumacherhomes.com for hours, location addresses, phone numbers, driving directions and specific states and counties in which they build in each location for individual releases.
While at their site, click the 'QUOTE MY HOME NOW!' button for more information from Schumacher Homes today!