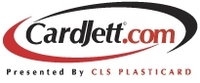 A product line can be easily seen on our website or ordered by phone by using the CLS toll free number 1-888-209-7008. By phone or the internet CLS Plasticard ordering is an easy process to have your cards shipped right away
Perkins, OK (PRWEB) February 1, 2008
CLS Plasticard®, one of America's largest producers of plastic cards just concluded nine successful years of operations, well known for their high-end, durable plastic card products, including hotel key cards, gift cards, membership cards, VIP cards, loyalty cards, business cards, key tags and more. Founded in 1999, known at that time as "Computerized Lock Services", the firm has continued to grow each year in double digit sales volume and increased product lines. "Previously, I owned and operated a business that specialized in retrofits of hotel/motel lock systems from mechanical locks to the modern computerized electronic room lock systems. During this time, I had many property owners to tell me that they were looking for an independent supplier to provide their property with a competitive priced plastic key card used with their new electronic lock system," said Glenn Kinney, now president and general manager of CLS Plasticards®. Kinney continued by stating "he began to foresee a new 'niche-market' associated with this security system technology."
Proof of that vision is now seen in the current dramatic demand for plastic cards not only by the hospitality related business but to the general community. Kinney states "In recent years our business has grown from a one or two product business that primarily met the need for hotel and motel to a multi-faceted business that has to keep up with a broader spectrum of business that now uses plastic cards. We began to expand into gift cards, membership cards, business cards, VIP cards, key tags and a variety of other plastic card products."
"Additionally our printing processes began to change from the initial screen printing, to lithographic printed cards combined with overprints using thermal transfer technology, and recently we have continued to develop a digital process by adding a durable laminated card made of teslin to our product line."
In recent years the demands of the business made sense to add a teslin facility located in Bixby, Oklahoma. "That decision has expanded our ability to provide service to an unlimited number of new customers," added Bryan Kinney, company vice president and general manager of the Bixby facility. The addition of the teslin facility increased our ability to provide better lead times for the 4-color product with print ranges from short to large size runs.
"A product line can be easily seen on our website or ordered by phone by using the CLS toll free number 1-888-209-7008. By phone or the internet CLS Plasticard ordering is an easy process to have your cards shipped right away," Kinney concluded.
Link to cardjett.com by clicking here.
Click here for a free plastic card sample kit by CLS Plasticard®.
About CLS Plasticard®
CLS Plasticard® is a leading producer of custom printed plastic cards, laminated cards and hotel/motel key cards. CLS Plasticard® has been offering thermal, screen lithograph and laser-printed card solutions since 1999.
###