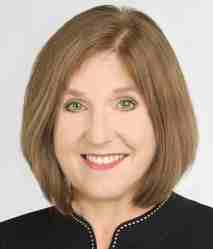 This presidential race is a great case study in the differences of generational communication styles
Dallas, TX (PRWEB) February 1, 2008
Is how you say it, more important than the words you speak? Research says yes. For the presidential hopefuls, who must reach across the great divides of economics, policy and generations; saying it correctly, and with the right style, can be even more important than saying the right words.
"This presidential race is a great case study in the differences of generational communication styles," explains veteran media coach, Lynn Wilford Scarborough. She has over 20 years experience in the television news industry with over 6,000 coaching sessions to her credit. "Every debate and speech clearly demonstrates the presentational differences between the Traditional, Boomer, X'ers and the Good Old' Boy. Regardless of personality, each candidate needs to be careful not to send the wrong non-verbal messages to other generations. Master communicators must learn to adapt their style to bridge cultural and social differences," adds Scarborough.
For the first time in history the workplace contains four distinct generations with disparate values, experiences and communication styles. Corporations, businesses and managers understand the challenges and spend millions to avoid communication breakdowns and to blend the strengths of Traditionalists, Boomers, Gen-X'ers and Millennials. "The style may not make the candidate but, his or her style will communicate different messages for different generations," said Scarborough.
It's well known that words account for less than 10% of what people remember. Visual messages (body language, facial and gestures) account for over 50% of what people remember, with auditory images (vocal tone, word rate and inflection) accounting for almost 40 % percent. With such a wealth of words and commercials invested on building public image, how well are the presidential candidates doing in the visual and auditory categories?
Scarborough explains, "John McCain and Ron Paul are Traditionalists, who need to be careful they don't sound like scolding fathers. Hillary Clinton and Mitt Romney are Boomers who appear confident and self-directed. They both need to work on being approachable. Clinton sounds too rehearsed, and Romney is much too corporate. Barack Obama has the expansive style of an X'ers, but needs to integrate more specifics. Gov. Mike Huckabee is a Boomer but he uses a country or Good Old' Boy style that can make him seem too simplistic."
Will style affect how people vote in 2008? "Without a doubt voters are impacted by communications style. But, the high number of undecided voters shows that people are taking time to listen and evaluate the candidates," explains Scarborough. "Helping people understand the differences between style and substance makes it easier for them to interpret what the candidates are really saying ... or not saying ... and vote wisely."
Lynn Wilford Scarborough is founder of EmPowerCom.Us a firm specializing in Strategic Business Communication Training ™ and media coaching for corporations and individuals. Her recent book, Talk Like Jesus, Change Your World with the S.I.M.P.L.E. steps of the Master Communicator, provides communication strategies for business, love and life. (Phoenix Books and Audio, Dec. 2008)
###