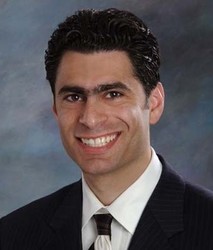 If we have learned anything from recent industry events, it is that mortgage brokers and lenders need to be held accountable for the mortgage recommendations they make for clients.
Ann Arbor, MI (Vocus) February 5, 2008
A core group of mortgage industry professionals are making a positive impact on American homeowners and buyers in the wake of turmoil in mortgage and real estate markets.
Over 4,500 mortgage lenders and brokers across the country have voluntarily embraced the certification, continuing education and ethical standards espoused by the CMPS Institute. The Institute administers the Certified Mortgage Planning Specialist (CMPS®) designation. The CMPS Institute was formed as a joint effort by leaders in the mortgage and financial planning industries to raise professional standards among mortgage professionals and integrate sound financial planning advice into the mortgage process.
"The mortgage industry is in dire need of higher ethical and professional standards," said Gibran Nicholas, founder and Chairman of the CMPS Institute. "If we have learned anything from recent industry events, it is that mortgage brokers and lenders need to be held accountable for the mortgage recommendations they make for clients."
CMPS® certification includes extensive training in the five key areas essential to integrating a client's mortgage, debt and home equity strategy into their overall financial plan:

Financial Market and Interest Rate Analysis
Cash Flow & Debt Analysis
Real Estate Equity Management
Real Estate Investment Planning
Mortgage & Real Estate Taxation Concepts
In late 2007, both the House and Senate passed their own versions of mortgage reform. As part of the legislation passed by the House, states would be required to enforce individual licensing and continuing education requirements for all mortgage bankers and brokers. The House version of mortgage reform would also establish a nationwide database of all loan originators so that background checks and ethics violations would be easier to track.
"Although the Senate version of mortgage reform does not require a national database or the continuing education standards contained in the House bill, the writing is on the wall, and it is only a matter of time before bankers and brokers are required to adhere to higher standards," says Nicholas.
"The beauty of CMPS is that many of the top mortgage lenders and brokers in America have voluntarily committed themselves to certification and standardizing the mortgage planning process," Nicholas continued.
CMPS professionals are trained to help clients identify which mortgage strategies are most suitable based on the clients' income, net worth, liquidity and financial objectives. "CMPS is not about mortgages 101", said Nicholas. "It is about how a specific mortgage strategy helps Americans send their kids to college, care for elderly parents, retire comfortably, become debt free, buy their dream home and protect it from foreclosure."
Case studies of how CMPS professionals are helping home owners and buyers weather the real estate downturn and achieve the American dream are available upon request.
About CMPS Institute:
CMPS is a training, examination, certification and ongoing membership program for financial professionals who provide mortgage and real estate equity advice. Recognized for its preeminence within the industry, the CMPS curriculum represents the core knowledge expected of residential mortgage advisors regardless of the diversity of specializations within the industry. For more information or to find a certified professional near you, please visit http://www.CMPSInstitute.org or call 888.608.9800.
###