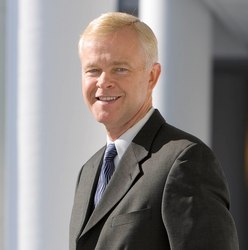 Whether it's Virginia Tech or a shooting a strip mall, we still come back to basics: what did you know? When did you know it? What did you do about it?
Bryn Mawr, PA (PRWEB) February 3, 2008
The news that five women were shot to death at a store in Tinley Park reminds retailers that concerns over customer safety and security procedures are paramount to protect their people and reputation, according to one of the nation's leading experts on workplace violence.
"Shootings at malls and schools have increased notably in the past three years although violence is down across the United States," notes Larry Barton, Ph.D., professor of management at The American College and author of a new book on threats at work, Crisis Leadership Now, just published by McGraw-Hill.
Barton, former vice president of crisis management for Motorola Inc. worldwide, who teaches workplace violence prevention at the FBI Academy, notes that:

Although incidents of violence are down in the U.S. during the past three years, over 3.5 million threats were reported last year at the workplace and about three people a day are murdered at work on average over the past eight years. Murder is the #1 cause of death of women at work and #2 for men behind industrial accidents.
"Although we do not know all of the facts at Tinley Park, if this is a case of retribution against a specific employee by a disgruntled customer or spouse, the complications on management can be profound," Barton notes. "It is unusual to have a specific hit against five women inside a specific chain." Most shootings at malls are random and across different retailers.
Barton notes that shootings in recent years in shopping centers, office buildings and schools remind us that managers have three primary obligations: a duty to care (listen when employees say they are being stalked or harassed) a duty to warn (inform employees who may be in harms way and provide accommodations if needed to separate them from a person making a threat) and duty to act (cooperate and inform police when a threat moves from indirect and vague to direct and specific.).
Many corporations rely on their security teams to protect a multi-million or multi-billion dollar operation against threats of stalking of employees, sabotage, terrorism and other threats -- yet they fail to provide meaningful technology and training to help human resources teams assess ongoing threats. As a result, the absence of ongoing threat assessment remains an area of high vulnerability especially in the retail, hospitality, and manufacturing sectors -- three areas where he says incidents are highest.
Interview Offering
Dr. Barton is available to talk about crisis management and how Lane Bryant could be affected.
Dr. Barton's research includes interviews with CEO's, risk managers, board members and employees who have experienced or managed risks from over 28 industries. A former faculty member at Harvard Business School and Boston College, he is the O. Alfred Granum Chair in Management at The American College and consults with numerous Fortune 100 companies on issues related to crisis and threat planning. Dr. Barton has been voted "One of the 100 Most Important People in the Insurance Industry" for the past four years by Insurance Newscast.
Dr. Barton has managed over 1,400 incidents over the past 26 years for corporate clients including eight murders while he was at Motorola; he has also assisted corporate teams during hostage takings, chemical spills, cases of threats and stalking of executives and financial mismanagement.
"Crisis management represents an opportunity to save lives, protect your brand and reputation and ensure business continuity after an incident. You cannot rely solely on your insurance company to do this for you," Barton notes. "Senior executives must own risk and crisis planning, assess the preparedness of their HR, Security and Legal teams to harness solutions quickly when a risk emerges, and they must be flawless at communicating real-time," he adds. "Whether it's Virginia Tech or a shooting a strip mall, we still come back to basics: what did you know? When did you know it? What did you do about it?" he asks.
Interviews with Dr. Barton on real-time crises can be arranged by contacting Eric Gordon, Director of Public Relations at The American College.
About The American College
The American College is dedicated to leadership in innovative training and development that helps financial services companies and their employees succeed. As a non-profit educational institution holding the highest level of academic accreditation, The College has served as a valued business partner to banks, brokerage firms, insurance companies and others for 80 years. The American College's faculty represents some of the financial services industry's foremost thought leaders. For more information, visit TheAmericanCollege.edu
http://www.TheAmericanCollege.edu
###