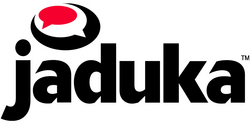 Now you can run on your own platform and set your own policies with your own customized character
Dallas, TX (PRWEB) February 5, 2008
If you're tired of hearing the same words over and over from presidential candidates and politicians, now you can put your own words in the mouth of an online avatar bearing their likeness and share the fun with family and friends, at http://duhbate08.com.
Using any phone, you can record up to 60 seconds of dialogue and put your voice into the mouths of avatars bearing the likeness of popular politicians, including Senator Hillary Clinton, Senator Barack Obama, Senator John McCain, President Bill Clinton, President George Bush, former Mayor Rudy Giuliani, and others. You can also customize the likeness your favorite politician, and vote for the party of your choice.
"Now you can run on your own platform and set your own policies with your own customized character," said Bill Binnig, Jaduka's Vice-President of Marketing. "DuhBate08 gives every American the chance to enter the debate on your own terms, and add some good fun to the political theater."
All you need is a personal computer and a phone. DuhBate08.com makes use of Jaduka's award-winning voice-to-web technology and Oddcast's Voki Avatar technology.
For more information visit: http://duhbate08.com.
About Jaduka
Jaduka provides Web-integrated communication tools that enable businesses to improve operational processes and better acquire and retain customers. The company's technology lets Internet applications trigger regular telephone calls, manage voicemail, review calling history and administer account information from virtually any phone. For more information, visit http://www.jaduka.com.
About the Voki Platform and Oddcast
Voki is Oddcast's next generation speaking avatar platform for online communities, social networks, media properties and celebrity talent promotion. Voki allows users to create their own virtual identities and speak in their own voice for next-generation communication and user-to-user interaction. Voki speaking avatars can be placed on any user profile, such as social networks, blogs and websites, emailed to friends and sent to mobile phones as premium user-generated ringtones and wallpapers. The Voki platform also includes interactive forums, galleries and games for discussion and contests that allow users to comment, interact and discuss topics with their peers. Oddcast is the developer of Voki technology. Oddcast is the largest provider of avatars in the market, serving over 300 million characters a month, for over 10,000 customers and 300 of the world's largest advertising brands. For more information or to create a Voki speaking avatar log on to http://www.voki.com.
###