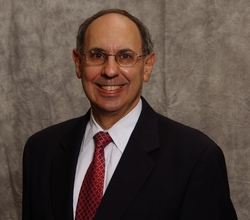 Chicago (PRWEB) February 5, 2008
Excel Life Sciences (ELS), a U.S.-based India-focused provider of comprehensive trial management and site support services, has added regulatory affairs and drug development industry veteran Wayne Pines to its Board of Directors. The addition rounds out the ELS board and fills a key need for ELS given its rapid growth and growing international client base who are seeking assistance with navigating an increasingly complex and dynamic regulatory environment.
Pines is an internationally-known consultant on regulatory issues, advertising and promotion, media strategies and crisis management involving pharmaceuticals, biological products and medical devices. He is President of Regulatory Services and Healthcare at APCO Worldwide in Washington, D.C and serves as President of the Alliance for a Stronger FDA. He has published a dozen books about FDA regulatory processes and crisis management. Pines was Associate Commissioner for Public Affairs at the FDA.
"We are very excited to add Wayne to our Board and as an advisor to our management team. Wayne brings us a tremendous amount of experience and expertise in the area of regulatory affairs, public relations and drug development. As the industry continues to evolve, expand and grow in complexity, his regulatory expertise, passion and vision for the development and growth of the drug development industry around the globe will help ensure that Excel Life Sciences continues to meet the requirements of our clients, while positively impacting the clinical research enterprise overall," said Dr. Vijai Kumar, President and Chief Medical Officer of Excel Life Sciences.
Pines said: "I am honored to join the board of a company with such a bright future. Clinical research is now international in scope and ELS offers the pharmaceutical and medical devices industries a unique capability to conduct studies that will be acceptable to regulatory agencies worldwide."
Excel Life Sciences expects significant growth this year. The company has expanded its operations into four cities in the United States and three cities in India, with site support staff in 14 other cities throughout India. The company is assisting clients in the United States and Europe with expanding their clinical trials into India, often resulting in accelerated studies and natural cost savings, without sacrificing data quality, ethics or good clinical practices. It also assists companies in India and across the globe with navigating the complex regulatory process for IND and NDA approvals in the United States.
Headquartered in Chicago, IL with offices in Boston, Raleigh-Durham, Washington D.C., Hyderabad, Mumbai and New Delhi, ELS is one of the most experienced and fastest growing trial management and site support organizations in India. For more information visit: http://www.excellifesciences.com.
###