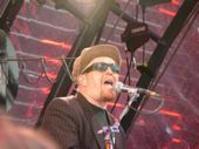 We are just about sold out. I half expect scalpers in the parking lot at the Marriott
Greenbelt, Maryland (PRWEB) February 6, 2008
Joseph, Greenwald & Laake has released the names of the All Star Band that will entertain a sellout crowd at the Greenbelt Marriott on March 14, 2007. The firm is celebrating 40 years in business in the Washington DC Metropolitan area by raising money for a local charity, The Housing Initiative Partnership. More than 200 tickets have been sold and several local businesses have contributed to the event. The event will be in a rock concert type format and will include appetizers, a buffet dinner, open bar and a silent auction. Corprorate VIP's will be treated with a special "Backstage Pass" giving them an up close and personal look at the stellar set of musicians headlining the evening. The All Star Band includes:
Jeff Kazee, on keyboards and vocals: Most recently, Jeff has split his time between Southside Johnny & The Asbury Jukes and Bon Jovi. Jeff can occasionally been seen filling in for Paul Shaffer on "The Late Show with David Letterman." He has appeared with SNL's G.E. Smith, Dar Williams, Sam Moore, James Taylor, Michael Bolton, Steve Cropper, The Blues Brothers, and Gavin Degraw. Jeff's stage presence and wizardry on the piano and Hammond B3 Organ make him a musician in high demand from New York to LA and all points in between. Read more about Jeff and his travels at http://www.southsidejohnny.com and http://www.kazeemusic.com
Mark Rivera, on saxaphone, percussion and vocals: Mark has performed with Ringo Starr's All Starr Band (Musical Director), Billy Joel, Elton John, Foreigner, Simon & Garfunkel, John Lennon, Peter Gabriel, and Hall & Oates. As a member of Billy Joel's band for more than 25 years, Mark has played some of the most memorable sax solos in pop music. For the past 12 years, Mark has had the privilege of working closely with Ringo Starr and some of Rock's greatest musicians in Ringo's All Starr Band. Highlights of Mark and his career can be found at http://www.markrivera.com
Andy York, on guitar & vocals: Andy York began his musical career in 1987 when he joined Jason & The Scorchers. Since then, his live and studio credits have included Ian Hunter (he produced Hunter's critically-acclaimed 2007 release Shrunken Heads), Robert Plant, Nils Lofgren, Marshall Crenshaw, Wilie Nile, and most notably, John Mellencamp, for whom he's been the lead guitarist since 1994, sharing songwriting credits on "Positively Crazy" and "Summer of Love ".
John Conte, on bass & vocals: John's unique bass style has made him one of today's most in-demand players for a variety of artists including David Bowie, Rosanne Cash, David Johanssan, Billy Joel, Peter Wolf, Johnny Winter, Johnnie Johnson, Al Kooper, and Mott the Hoople legend Ian Hunter. Currently, John is touring as a member of Southside Johnny and The Asbury Jukes.
Anton Fig, on drums: Anton can be heard drumming nightly as a member of the "CBS Orchestra" on "The Late Show with David Letterman' -- a position he has held since 1986. During this tenure he has played with scores of great artists including Miles Davis, James Brown, Bruce Springsteen, Stevie Winwood, Bonnie Raitt and Tony Bennett. Some of the many recordings Anton has made include selections with Bob Dylan, Mick Jagger, Kiss, Cyndi Lauper, Madonna, Ace Frehley, Joan Armatrading, Rosanne Cash, Joe Cocker, Warren Zevon, and Paul Butterfield.
Jefferey Lee Campbell, on guitar: Originally from North Carolina, Jeff has established himself as one of New York City's top guitarists. He has toured the world with Sting, sharing the stage with bandmates including Branford Marsalis, Mino Cinelu and Kenny Kirkland. Jeff has appeared in intimate TV appearances such as MTV and Saturday Night Live to huge concert settings including London's Wembley Stadium, NYC's Madison Square Garden and Japan's Tokyo Dome and toured with Amnesty International's "Human Rights Now!" World Tour (featuring Sting, Peter Gabriel, Bruce Springsteen, Tracy Chapman and Youssou N'Dour). Currently, Jeffrey is playing guitar in Broadway's "Mamma Mia".
Chris Anderson, on trumpet: A member of Southside Johnny and the Asbury Jukes, Chris has played with many icons of the music industry, including Marc Anthony, Donald Fagen, Ray Barretto, Ben E. King, Celia Cruz, Blood Sweat & Tears, Michael McDonald, Phoebe Snow, Jon Bon Jovi, and Boz Scaggs. Recordings include Southside Johnny and the Asbury Jukes, New York Rock & Soul, Ray Barretto, and Hector Lavoe.
Neil Pawley, on trombone: Hailing from Sheffield England, Neil is multi-instrumentalist who is currently in Southside Johnny and The Asbury Jukes. Neil's songwriting, singing, and bass playing is featured in the critically acclaimed band Bucktooth Johnson. Most recently, Neil can be seen with The Jukes, Bobby Bandiera, and the Rockabilly great, Robert Gordon.
"We are just about sold out. I half expect scalpers in the parking lot at the Marriott," crowed David Bulitt the event's organizer. "Seriously, the firm is thrilled that such an amazing and talented group of musicians is willing to travel down to Greenbelt and help us raise money for such a worthy cause. As a long time fan of the great, great Asbury Jukes, I just cant wait to see these guys up close and personal. It will definitely be a night to remember."
###