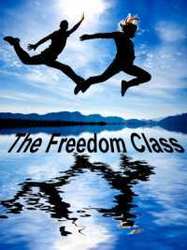 MyViralSpiral works on so many levels, and it's become a major tool in the growth of my business.
London, UK (PRWEB) February 6, 2008
The Creator of Viral Spiral Marketing, Tim Brocklehurst, is bringing 'Action Learning' to his Internet Marketing students. His series of Freedom Classes, conducted in locations worldwide, will use a combination of learning and action so participants leave the class with their own business, up and running, on the Internet.
The Internet Marketing industry is a tough nut to crack. Thousands of would-be Internet entrepreneurs join it every day like gold miners of the wild west. All are seeking the promised treasure of big incomes from working just a few hours each day at home.
And just like the gold rush, hundreds fall by the wayside, disillusioned by hours of work and no pay. Yet there are thousands too, who with just a few hours each week, and a computer in the kitchen, are turning over a good income.
Many earn enough to support their families without fear of recession and job cuts. Yet others get spectacular results, not only replacing their missed salary, but also upgrading their lifestyle.
So what is it that enables some to make it and some not?
Tim Brocklehurst thinks he has the answer, "Too many people are struggling because they don't use viral marketing well enough," he says. "If you're the only one promoting your products online, then you might as well be offline!"
Viral Marketing is the term first coined by analysts looking at the Hotmail phenomenon in 1997. In just 515 days, Hotmail grew from zero to 8.5 Million subscribers when it was sold to Microsoft in December that year. The reason was a single line of text running along the base of every email sent, "Powered by Hotmail. For your free web-based email account, click here." It cost Hotmail nothing to do this, yet it grew the business exponentially.
Since then, numerous other means of achieving viral growth have been identified and experimented with. Many of them are at work for users of Brocklehurst's own software, My Viral Spiral.
Brocklehurst's formula for creating an automatic business using viral growth has been well received by users of his software. "I managed to bring in over 1,200 new subscribers in 5 DAYS with My Viral Spiral, and get the money I invested in the program back in no time," says Heri Rosyadi.
And Bob Jenkins, an established Internet Marketer says, "MyViralSpiral works on so many levels, and it's become a major tool in the growth of my business."
But not everyone has been able to do it, even with the Viral Spiral software behind them. Brocklehurst reasons, "When it comes to learning, some people need more than just ebooks, teleseminars and videos. Remote learning is the most common way for people to gather Internet Marketing skills, and yet it is the least effective."
Brocklehurst believes that 'Action Learning' is the way forward for the current generation of budding Internet Marketers. He is a product of Action Learning himself, with an MBA from The University of Brighton. "I'm using it for The Freedom Class, because I found it helpful when I was studying and working at the same time. It doesn't just theorize about how to do something, it makes you practice it too. For business and technical learning, it's perfect!"
According to Wikipedia, Action Learning "...is particularly suitable for adults, as it enables each person to reflect on and review the action they have taken and the learning points arising. This should then guide future action and improve performance."
So it sounds like Action Learning not only teaches individuals what to do, but also gets them doing it too. Students on The Freedom Class will be given the viral spiral software, and shown how to create an automatic system for generating viral traffic and growing sales to their chosen products. They will be divided into small groups of four or five, with complimentary skill sets, and guided along the process of generating their income by viral spiral marketing.
The learning is module based. Focusing on key areas for building an income online include

Traffic Generation
Page Formatting
Sales Writing
Lead Capture
Relationship Building
Viral Triggers
And results could be spectacular. Brocklehurst is promising that every participant will walk away with a business capable of earning $66,000 in just eight months. The first wave of Freedom Classes will run between March and June 2008, in 5 cities in the UK, USA, and South East Asia: London, New York, Los Angeles, Orlando and Bali.
For full details of dates and pricing go to http://www.thefreedomclass.com. More information on Tim Brocklehurst can be found on his blog.
###