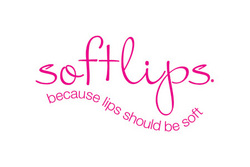 Orchard Park, NY (PRWEB) February 6, 2008
To help people prepare for the upcoming kissing season, Softlips®, the line of lip conditioning balms, conducted a survey to find out which kisses can spark fireworks in a relationship. Here, men and women revealed their top peck picks, including:
Top Kisses: Tender kisses (42%) and lustful, passionate kisses (40%) rank the highest on the list of favorite types of kisses for both sexes, however, women consider the tender kiss to be the best (48%), while men prefer the lustful, passionate pucker (46%)
Surprise Smooches: Women favor spontaneous kisses more than men (38% women, 31% of men)
Butterfly Kisses: Women favor lots of small kisses more than twice as much as men
First and Forbidden: 27% of adults surveyed consider their first kiss to be one of their favorite types of kisses, while 12% feel that a forbidden kiss is tops
Kiss and Make Up: One in ten Americans prefer the kiss and make up variety of kiss
A Pooch Pout: 45% of women and 27% of males admit that they kiss their pets
Keep lips soft and kissable this Valentine's Day with Softlips®, a line of premium lip conditioners designed with skin-protecting ingredients to help keep lips soft, supple and healthy. Available in several sophisticated, light flavors, these lip protectants offer long-lasting coverage with SPF 20 protection, as well as a healthy sheen without the heavy waxiness or stickiness of traditional lip balms.
For more lip tips and lip care information, including how to send a virtual kiss to someone special, visit http://www.softlips.com.
###