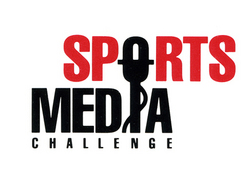 NASCAR blogs are among the most informed and intelligent across all sports. Bloggers who focus their efforts on team sports generally have an inside track, yet they limit analysis to their favorite competitors. However, the best NASCAR blogs illuminate their favorites and also showcase a particularly well-honed general knowledge and analysis of the sport
Charlotte, NC (PRWEB) February 6, 2008
It's the start of a new season and you can almost hear fan sentiment revving along with the engines. Just over one year since Sports Media Challenge (SMC) launched its first Sports Blog Index™, SMC announced the addition of its NASCAR Sports Blog Index to guide fans to some of the most influential racing-focused venues on the web. The Index is intended to fuel interest and engagement of the sport's most avid as well as newest followers. The Index points fans to blogs where they can reap perspective and share their own insights on their favorite sport, teams, and sponsors. Recent posts range from car technology and how good the new Toyotas are to Kyle Busch's ideal woman. Even in the off season, NASCAR's famed sense of community is alive and well as demonstrated by a single blog post generating as many as 200 comments.
"NASCAR blogs are among the most informed and intelligent across all sports. Bloggers who focus their efforts on team sports generally have an inside track, yet they limit analysis to their favorite competitors. However, the best NASCAR blogs illuminate their favorites and also showcase a particularly well-honed general knowledge and analysis of the sport," says Kathleen Hessert President of Charlotte, NC based Sports Media Challenge.
With the help of its proprietary Buzz Manager™ software, Sports Media Challenge analysts monitor millions of sports, entertainment and lifestyle blogs and other social media daily. SMC now publishes a Sports Blog Index for NASCAR, the NFL, NHL, Baseball, College Football, and more.
"From the brand perspective we're looking for the blogs that have the most influence to help organizations understand their customers better than ever. By intensely and consistently listening to online word-of-mouth, properties and sponsors can better understand and harness invaluable insight," according to Hessert.
Fans Drive Discussion on 50th Anniversary:
This year, NASCAR will be celebrating the 50th anniversary of the Daytona 500, and today's fans want to showcase their knowledge like never before. In addition to mainstream media coverage of NASCAR events, bloggers are covering NASCAR on a daily and sometimes hourly basis. Blogs are gaining legitimacy in the eyes of the public and are now posting unique, influential content to which fans can relate. A lack of editorial restriction, original content, and ability to comment directly on a post make blogs particularly attractive to fans.
Sports Media Challenge's Sports Blog Index is the first ever standard measurement tool to identify the most influential sports and entertainment blogs and is derived from an in-depth analysis of all blogs related to the industry. A blog is rated on three main criteria: influence, fan engagement and quality. These factors are measured through a mixture of qualitative and quantitative data, which allows the Sports Blog Index to more accurately rate the true "worth" of a given blog. Influence, which is a measure of the impact a blog has on fan opinion and perceptions, is a key factor in determining a blog's ranking. Fan engagement is based on quantitative data such as page visits, number of posts, etc. The quality of a given blog's content is determined by the SMC team, who analyze the humor, sentiment and sarcasm of a blog more effectively than a computer. The inclusion of both quantitative and qualitative data in the rating is what makes the Sports Blog Index unique.
Based on the rating of each blog in the areas of influence, fan engagement and quality, the top ten NASCAR sports blogs are:
1. The Daly Planet (http://dalyplanet.blogspot.com)
2. From the Marbles (http://sports.yahoo.com/nascar/blog/nascar_marbles)
3. One Bad Wheel (http://www.onebadwheel.com/blog/)
4. Bench Racing with Steve and Charlie (http://benchracing.typepad.com/)
5. Restrictor Plate This (http://www.restrictorplatethis.com/)
6. Answer This…
7. NASCAR Ranting and Raving
8. Kathy's Pit Stop
9. Life in the Turn Lane
10. Full Throttle
About Buzz Manager
Buzz Manager, a staple service of SMC, is the proprietary search engine focusing explicitly on the sports, entertainment and lifestyle markets. It mines, monitors and analyzes online content and helps identify the most influential blogs in the Sports Blog Index. Buzz Manager tracks and measures the online word-of-mouth and mainstream media exposure of brands within the sports market. A combination of technology and human analysis is used to determine a brand's awareness and perception. The Sports Blog Index uses the Buzz Manager tracking software to determine ratings for tens of thousands of sports blogs being tracked. Beyond blogs, Buzz Manager also monitors trends on other forms of Fan-generated media, including message boards, Facebook and other social media.
About Sports Media Challenge (http://www.sportsmediachallenge.com) Since 1988, Sports Media Challenge has helped more than 100 leading university athletic departments, professional leagues, teams and world-class sports personalities protect and enhance their brands through strategic communications, consulting and training. Some of the clients to use its PR and marketing tools include The Universities of Notre Dame, Tennessee, Texas, THE PGA TOUR, The NFL, MLB and NBA teams as well as NFL MVP Peyton Manning, and NBA great Shaquille O'Neal. Sports Media Challenge has become the industry leader in online word-of-mouth marketing and reputation management.
###