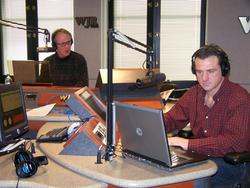 When kitchen or laundry appliances aren't functioning well in a household, frustration can build. However, what a lot of people don't realize is many of these appliance problems are not that difficult to fix
Canton, MI (PRWEB) February 6, 2008
For those do-it-yourselfers searching for that perfect Valentine's Day gift, one that won't wither like roses or contribute to the pounds a loved one is still trying to lose from the holidays, try repairing that home appliance that hasn't been working well for weeks or months.
"When kitchen or laundry appliances aren't functioning well in a household, frustration can build. However, what a lot of people don't realize is many of these appliance problems are not that difficult to fix," says Chris Hall, president, of RepairClinic.com®. "Our web site allows consumers to order appliance parts right from their computer. And, if they want free help identifying a part or diagnosing a problem, they can use our PartDetective® database or RepairGuru® service online."
If an appliance isn't broken, do some preventative maintenance to increase the efficiency or life of the appliance for a sweetheart. Here are some basic maintenance ideas for three important appliances:

Washing Machine: Check the hoses that fill the washer with water. See if there are cracks, blisters, corroded fittings or leaks. Blisters signal a rupture in the inner lining of the hose, which means the hose could burst at any time, causing significant water damage. Corroded fittings mean the hose has leaked or is leaking now. If the fitting becomes too corroded, it will be nearly impossible to remove from the faucet. Washer water fill hoses generally need to be replaced every three to five years. To provide extra peace of mind for a loved one, stainless steel fill hoses are more durable and available through http://www.repairclinic.com.
Dryer: Dryer lint build up is the leading cause of dryer failures and inefficiencies. Lint build up is also responsible for thousands of house fires each year. Use a dryer vent brush to remove lint build up in the vent that leads to the outside. Special brushes are available for this messy task, along with aluminum vents to replace white vinyl ducts which no longer meet building codes and are flammable. Visit the washer and dryer accessories section of http://www.repairclinic.com .
Refrigerator: If frost has accumulated on the walls of a manual-defrost freezer to a thickness of ½ an inch or more, remove all food, turn off appliance, and allow the frost to melt. Then reset the thermostat and resume normal usage. Do not use any utensils or tools to scrape off the frost to avoid puncturing the evaporator and ruining the refrigerator. For an automatic defrost refrigerator, clean the cooling fan and, underneath the refrigerator, clean the condenser coils and drain pan. Check to see if door seals are torn and not sealing properly. Use warm soapy water to clean the gaskets and frame so they don't stick. Inspect the back wall or floor of the freezer compartment for any frost build up. The presence of frost is normally an indication the self-defrosting system has a problem. See RepairClinic.com's free troubleshooting guide for help with a defrosting problem.
Founded in Canton, Mich., in 1999, RepairClinic.com® is the most comprehensive online resource for do-it-yourself home appliance repair help, parts and information. The site features more than 80 appliance brands -- including Kenmore, Whirlpool, Maytag, GE, Frigidaire, and LG -- across 16 appliance types (e.g., washers, dryers, refrigerators, stoves, ovens, and dishwashers). Do-it-yourselfers use the intuitive database, PartDetective®, to find the part they need or the leading-edge service, RepairGuru®, for customized, free repair help. Appliance parts are stocked in a 72,000 sq. ft. facility and shipped the same business day. Visit http://www.RepairClinic.com for more information.
To provide live, free home appliance repair help, RepairClinic.com hosts "The Appliance Repair Show" every Sunday on WJR Radio 760 in Detroit from 9 a.m. to 10 a.m. ET. DIY listeners across the U.S. can access the show via the radio station's "Listen Live" area on their website, wjr.com.
###