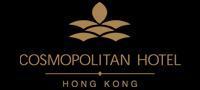 This prestigious accolade is a glorious recognition of our internet marketing efforts
Wan Chai, Hong Kong (PRWEB) February 8, 2008
Cosmopolitan Hotel Hong Kong's excellence in internet marketing strategy has been highly recognized by the industry-acclaimed Adrian Award. At the 2007 Adrian Award gala dinner held on January 28, 2008 at New York, Cosmopolitan Hotel topped all Asia Pacific entries and was awarded eMarketer of the Year -- Asia Pacific. Out of 1,300 submitted entries this year, its emarketing program was also selected as one of the only four finalists of the Overall eMarketer of the Year Award.
The prestigious award was presented by Hospitality Sales & Marketing Association International (HSMAI) - an organization of sales and marketing professionals representing all segments of the hospitality industry headquartered in US and TravelCLICK, the global leading provider of emarketing solutions. Adrian Awards is the largest travel-related contest of its kind in the world, now being in its 51 years.
The eMarketing of the Year award is awarded to the best integrated emarketing program in the hotel industry and is rated against criteria of marketing objectives, creativity, quality, content and results.
Cosmopolitan Hotel accomplished extraordinary results in meeting its program objectives including increasing online presence and search market share, building brand awareness and delivering booking conversions. These were achieved through various electronic channels primarily comprise of hotel website, global distribution system (GDS) and other third-party internet travel portals.
Its internet marketing program also broke records in terms of revenue growth. Compared to figures of last year, revenue of this year remarkably soared over 40% in the mentioned electronic channels.
"The surge in revenue confirms our year-long beliefs that consumers are having a greater tendency and preference to book on-line. Having noted this shift in customer shopping behavior, we have been doing a lot to promote Cosmopolitan Hotel through different on-line channels, like revamped our hotel website to make it content-rich and user-friendly, secured top rankings in major search engines through comprehensive search engine optimization process and paid search marketing efforts. We also advertised on highly -- productive strategic partners' sites and generated positive consumer reviews ratings through viral marketing. This integrated approach requires an in-depth understanding of the hotel emarketing scene and embeds cross-channel analysis to ensure channels are leveraging synergy rather than cannibalizing one another" says Anita Chan, general manager of Cosmopolitan Hotel.
"This prestigious accolade is a glorious recognition of our internet marketing efforts," Chan proudly adds when commenting on the award.
About Cosmopolitan Hotel Hong Kong
The four-star Cosmopolitan Hotel Hong Kong is situated on the former Chinese Xin Hua News Agency Building in Wan Chai, boasting a distinguished address that typifies history and convenience to all focal shopping locations and commercials landmarks in its vicinity. While all its 454 rooms and suites are competitively priced to offer guests stay of unmatched value, its notable features designed with modern travelers' need in mind combine to fashion a new dimension of comfort.
For more details, please visit http://www.cosmopolitanhotel.com.hk
###