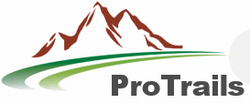 We are very happy to have added the Everglades to ProTrails
Boulder, Colorado (PRWEB) February 8, 2008
ProTrails, a leading provider of multi-use recreational trail information has announced the completion and launch of their new Everglades National Park Online Trail Guide. The addition of the Everglades section expands ProTrails.com's reach into Florida providing visitors a glimpse into the tropical and sub-tropical diversity that exists within the state.
The Everglades trail guide includes 10 detailed trail descriptions and corresponding photo galleries. The trail guide includes non-maintained backcountry trails as well as officially maintained interpretive trails. In addition to the trail description and photo galleries, relevant GPS coordinates are provided for backcountry areas where dense jungle growth can make travel confusing.
"We are very happy to have added the Everglades to ProTrails," says Dave Schwartz, the company's Co-Founder. "Not only is the Everglades one of the most ecologically diverse places on Earth, but it has equal spiritual value to the local and Native American population alike".
The Everglades also adds to ProTrails' impressive set of high resolution nature images. With over 15,000 images ranging from the Badlands to Joshua Tree and now the Everglades, visitors to ProTrails are greeted with some of the best nature photography available.
"The best part about ProTrails.com is that it remains a free resource for visitors," continues Schwartz. "While our goal remains to map out all the trails in the United States, we value quality over quantity and will take our time to ensure that our trail guides are the best in the world".
People can link to the new online Everglades Trail Guide by visiting the ProTrails homepage at http://www.ProTrails.com.
###