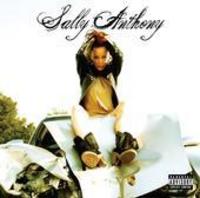 New York, NY (PRWEB) February 8, 2008
Singer/Songwriter Sally Anthony's new video for her single "So Long" takes a hard look at the past 8 years of the Bush presidency and the result isn't pretty.
The video which was released over the objection of her record label and management has received critical praise but has also subjected Anthony to multiple death threats and show cancellations.
The video has been viewed over 100,000 times alone this week on sites such as YouTube (http://www.youtube.com/watch?v=rYLDP835KCc), Perezhilton, Alternet, Myspace, Drudge Report, Raw Story, Feministiing and others.
Sally Anthony has sold over 200,000 albums and digital tracks and toured with James Taylor, Tom Petty, The Barenaked Ladies, Christina Aguilera, Chris Isaak, Shawn Mullins, Oasis and others. Her new album "Goodbye" was released on 10/23 and has spent 4 weeks on the Billboard Heatseekers Chart (peaking at #9) as well as hitting #16 on the iTunes chart of best selling pop albums.
###