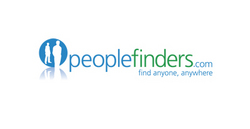 Sacramento, CA (PRWEB) February 9, 2008
Though often thought of as a holiday only for lovers, Valentine's day is the perfect time to find those special people you have lost touch with. In the spirit of Valentine's day you can use PeopleFinders.com to locate anyone and let them know you still think about them.
Whether you are looking for your high school sweetheart, old neighbor, childhood friend or long-lost family members, PeopleFinders.com can help you locate them all, in just minutes. Even if you have never used the Internet to locate someone before, it only takes a little bit of information to get your people search started.
PeopleFinders.com, offers a number of ways find people. All you need is a last name and you can begin your search. However, the more information that you can provide about a relative, former classmate or old lover, the easier it will be to find him or her. So, to begin your search, you need to gather all the information that you have on the people you are searching for. To get the best results, PeopleFinders.com suggests that you begin your people search with as much of the following information as possible:

Last Name (maiden name, aliases etc.)
First Name (also includes nick names like Bob, Tony, Bill, Mack)
City (where you think they may live or where they have lived)
State (where you think they may live or where they have lived)
Date of Birth
Phone Number (previous or last known)
Since PeopleFinders.com advanced and proprietary people search technology uses many varied data points to search billions of public records, it is highly likely that using only couple of the above listed items will indeed find the person you are searching for. In fact, PeopleFinders.com people search was built to help anyone find people with any amount of information.
Even information that people may think is too old can provide search results with current contact information for an old flame. Simple enter and address or phone number, up to 30 years old, and PeopleFinders.com advanced people search will compile a comprehensive list of people associated with those phone numbers and addresses.
PeopleFinders.com e-mail search also offers the ability to search more than 200 million e-mails. Use a name, address or just city and state to find people and their email address. Within seconds you could be e-mailing people from your past with a special Valentine's message to let them know that you still care.
About PeopleFinders.com
PeopleFinders.com is the leading provider of accurate and timely people search results on the Web. Located in Sacramento, CA, PeopleFinders.com offers a variety of people search choices for home owners, businesses, parents, financial institutions and many others including background checks, criminal checks, business searches, unclaimed money searches, bankruptcies and liens searches, property searches, marriage and divorce checks, birth and death records searches and investigator assisted searches. Founded in 1988 by Licensed Investigator and former Intel Corp Investigator Robert Miller, PeopleFinders.com enables users to search more than a billion public records through their extensive collection of databases which are the same databases currently being used by law enforcement and governmental agencies. PeopleFinders.com can be found online at http://www.peoplefinders.com.
###