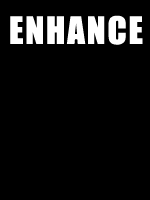 My goal is to quickly direct readers to interesting world news, articles, sites and videos
Chicago, Ill. (PRWEB) February 11, 2008
3-Q-S.com (http://www.3-q-s.com), short for "3 Quick Strings", formally announces its presence on the web today.
3-Q-S.com provides a simple user-interface containing headlines in three 'strings' (tech-term: an ordered sequence of symbols). These brief headlines link visitors to engaging content throughout the world.
"My goal is to quickly direct readers to interesting world news, articles, sites and videos," said publisher Hudson Montgomery. "If you want to know where provocative and entertaining world content is, visit 3-Q-S.com. It will enhance your perspective on global events and cultures."
Visitors to 3-Q-S.com can search headlines by category, keyword, country or date. The easy-to-use front-page makes getting to exciting, interesting, and entertaining sites fast and efficient.
"Our interface is like an executive summary of world news," says Montgomery. "We want to get you to the important content as fast as possible. We believe, over time, users will trust our judgment in providing the best timely links."
"I personally select the links that we put on the site. I want to make sure what I post is important. We want to give people a world-view. By directing surfers to newsworthy and fun sites and videos, we hope to achieve that goal." 3-Q-S.com welcomes link submissions as well.
3-Q-S.com started as a word-game Montgomery would play with friends; namely, how to "distill" headlines into short, pithy sentences - specifically, three words - yet still retaining rich meaning.
"Sometimes the three strings write themselves. Other times, it takes some quick thinking, which is part of the fun. Sometime we leave them ambiguous to challenge the reader to say, 'What could that be?'"
Advertising on the site is managed through kliqs, (http://www.kliqs.com), a private ad-serving network.
3-Q-S.com is delivered in English and Spanish. 3-Q-S.com and kliqs are both owned by SQUIBY, based in Chicago, Illinois.
###