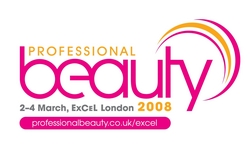 We do not wish to deter those individuals who truly see beauty therapy and its associated careers as their future, but in order to position Professional Beauty as a truly professional event, we need to make some changes
London, UK (PRWEB) February 12, 2008
As part of an exciting strategy of investment and show development by EMAP since it entered the professional beauty industry, some important changes have been announced to the rules of student attendance for their flagship show, Professional Beauty that is being held at London's ExCel from 2 - 4 March 2008.
The Show's Director Catherine Iredale is keen that the Event provides a beneficial, learning environment for both lecturers and their students, "and that the level of professionalism that is displayed by beauty therapy students is raised considerably," Catherine explains.
"We do not wish to deter those individuals who truly see beauty therapy and its associated careers as their future, but in order to position Professional Beauty as a truly professional event, we need to make some changes," Catherine goes on.
This begins with no entry for NVQ Level One (or equivalent) students to Professional Beauty. "As a trade-only event, attendance is now open only to NVQ Levels Two and Three or equivalent," Catherine explains.
Uniforms will also be mandatory at Professional Beauty ExCel 2008. "This exhibition is the UK industry's main event and is attended by all the premier buyers, VIPs and international visitors. Students need to step up to the mark and show their most professional side. Those not in uniform will be refused entry without exception. We are committed to this, to the point that coaches will not be granted permission even to park if they are carrying non-uniformed students," explains Catherine.
Professional Beauty does however also want to future stars of the industry to be inspired and enthused by their visit to London. "Students are encouraged to take away something of real value from the show: increased knowledge, clearer career path choices and the understanding that Professional Beauty is the perfect place to network and make contacts that will be invaluable in their working lives. Many of the changes introduced are designed to benefit the student directly," Catherine goes on.
For the Student in 2008 there will be dedicated seminar theatres. In collaboration with HABIA, specific student seminars are offered on the Monday and Tuesday to provide additional learning for all students of NVQ Levels Two and Three or equivalent.
Also new this year is an improved and quicker student registration procedure and queue management. New super-fast online registration for lecturers to register their students is already in place. The students' lecturer and course leader will continue to be responsible for ensuring that only NVQ Levels Two and Three or equivalent students are registered and attend.
Part of the problems experienced by visitors in the past is congestion, so new features for 2008 also include custom-designed visitor relaxation areas, where all attendees will now have dedicated, spacious areas where they can rest with refreshments. Finding exhibitors faster has also been made simpler. With hundreds of exhibitors showcasing thousands of brands, better signage and wayfinding systems mean that all visitors will find it much easier to navigate around the Show.
The newly revamped website also offers free, personalised, visit planners for all at http://www.professionalbeauty.co.uk, designed specifically for the whole visitor experience to be thoroughly enhanced.
Finally to cement their commitment to students who want to be in the professional beauty industry long-term, Professional Beauty is offering half price entry fees to seminars.
Professional Beauty 2007 had 39,522 visitors (ABC audited). Entry to Professional Beauty 2008 is free for those visitors who register in advance -- tickets can be obtained by calling 0844 557 0998 or by pre-registering online at http://www.professionalbeauty.co.uk
Further information, imagery and press tickets are available from
MRA PR on 020 8540 1177.
###