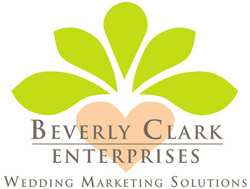 Planning A Wedding To Remember
Santa Barbara, CA (PRWEB) February 13, 2008
Beverly Clark Enterprises has a lot to celebrate this Valentine's Day. WeddingLocation.com, one of the first stops for brides looking for the perfect place for their special day, has just gone live with a complete redesign timed to coincide with their eighth anniversary on February 14. And Beverly Clark's Elite Wedding Collection, an enormously effective multi-media program that endorses and markets luxury hotels and resorts to brides will publish its 2008 Spring/Summer Guide the same day. The many properties participating in Beverly Clark's programs have found them to be a great way to increase their wedding revenues.
"In the last two years we have expanded into a wedding marketing solutions company, " says Jay Klanfer, president of Beverly Clark Enterprises. "Not only do we offer a variety of unique marketing opportunities to the hospitality industry via the Internet and the Elite Wedding Collection Guide, we also offer a comprehensive online wedding training program at BeverlyClarkTraining.com. With our expanded training division, we can create customized in-person and online educational training programs for all aspects of the hospitality industry."
Featuring new graphics and functionality, WeddingLocation.com offers a host of new features for any venue that wants to reach today's bridal market. "By capitalizing on our brand recognition, national advertising, and search engine optimization, we are forecasting continued increasing web traffic which directly correlates with our partners' success," Klanfer points out.
According to Lisa Hamilton, Director of Sales & Marketing for Frenchman's Reef & Morning Star Marriott Resort in St. Thomas, "Being a part of Beverly Clark's Elite Wedding Collection has definitely helped raise our profile in the high-end wedding market. And the Internet exposure on EliteWeddingCollection.com and WeddingLocation.com has brought us a steady stream of leads. The other marketing they do to support us is great."
Renowned wedding expert Beverly Clark is the award-winning designer of elegant wedding gifts and accessories in the Beverly Clark Collection, which are featured at over 10,000 fine retailers nationwide. She is also the author of the best-selling "Planning A Wedding To Remember" with nearly 4 million copies in print.
More information about Beverly Clark Enterprises and its wedding marketing solutions can be found at http://www.beverlyclarkenterprises.com or by contacting Danielle Blackwell at 800-933-3434.
###