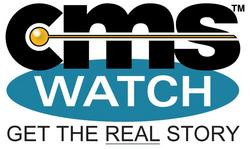 Separating out the SOA hype from the ECM reality remains difficult, as vendors have aggressively positioned their products as SOA-ready - while most are not
Silver Spring, MD (PRWEB) February 12, 2008
CMS Watch, an independent analyst firm that evaluates content technologies, released research that finds Enterprise Content Management (ECM) products ill-equipped to meet the security requirements of Service Oriented Architectures (SOA).
In its most recent research, CMS Watch looked at 30 leading ECM vendors around the globe and found that all fell far short in one way or another of meeting the security demands of an enterprise SOA strategy. Vendors have traditionally sold stand-alone ECM applications at the departmental level, not enterprise-wide. Now as customers demand more integration and shared services across the enterprise, vendors are struggling to address the security requirements these broader environments demand.
"Separating out the SOA hype from the ECM reality remains difficult, as vendors have aggressively positioned their products as SOA-ready - while most are not," said the report's lead analyst, Alan Pelz-Sharpe. "When vendors talk about SOA, they mostly mean that they have SOAP-enabled their APIs," added Pelz-Sharpe, "but that's not really the point."
In addition to following a common set of services and data standards, the ECM demands of a SOA include the following:

Awareness of the location of content items, whether originals, duplicates, or previous versions
Interacting with Identity Management protocols and products
Real-time, bidirectional integration with Directory Servers
Ability to remotely control access to content items
Ability to track change history on content items occurring remotely
Synching with offline devices to monitor and manage data copied there
"There is a long way to go before ECM is truly SOA-ready," added Pelz-Sharpe. "It's a situation that will change as major vendors such as IBM, Oracle, and Microsoft become more involved in the delivery of ECM services, but for now it remains difficult."
The ECM Suites Report 2008 provides a comprehensive overview of ECM product suites and best practices, including updated evaluations of 30 ECM Suite vendors. The Report is available for purchase online from CMS Watch (http://www.cmswatch.com).
About CMS Watch
CMS Watch(tm) evaluates content-oriented technologies, offering head-to-head comparative reviews of leading solutions. Through highly detailed technical evaluations, CMS Watch helps sort out the complex landscape of potential solutions so that buyers can minimize the time and effort to identify technologies suited to their particular requirements. To retain its independence as a totally impartial analyst firm, CMS Watch works solely for solutions buyers and never for vendors.
###