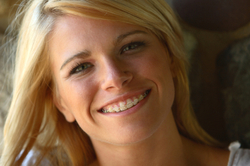 Fort Lauderdale, FL (PRWEB) February 13, 2008
In today's market of modern orthodontics, a person has the option to choose between many treatments. Most clients are hesitant to get dental braces because of the look associated with them. No longer does the client have to shy away from treatment as there are many invisible forms of orthodontics on the market. Go to the Clear Tooth Braces Forum to discuss the latest in invisible braces technology.
Take advantage of a product such as Invisalign, that is completely clear and unnoticeable to your closest peers while treatment. You can take them out while eating and they work for many cases. You are given clear retainers or aligners once a month that are adjusted to your current teeth. The technology is superior to traditional metal braces, however not everyone qualifies for this treatment. Mild to severe cases are still better off using metal or ceramic braces to see more movement needed to correct a smile.
BracesReview.com gives uses access to find out the latest in orthodontics from real life reviews. You can log into the dental braces forums to discuss all available forms of treatment in orthodontics and dentistry.
Users may now search the dentist directory and Orthodontist Directory for a doctor in your local area. We are covering all of the United States and plan to soon expand the database to Canada and other countries.
About BracesReview.com
Braces Review is your one stop orthodontics and density resource, where you can find unbiased reviews about the latest in practice. Use the braces forums to discuss your treatment options with users and doctors.
# # #