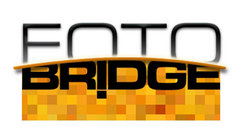 We are delighted with the confidence our customers have shown by entrusting us with their irreplaceable photo collections
West Berlin, NJ (PRWEB) February 18, 2008
FotoBridge® nearly doubles its offerings with new, expanded photo transfer services. On the heels of launching its popular flat-rate photo scanning packages, FotoBridge ups the ante with photo negative film conversions and more value-based service options.
"We are delighted with the confidence our customers have shown by entrusting us with their irreplaceable photo collections," said Edward O'Boyle, FotoBridge's CEO. "Clearly, the value we deliver contributed to the early success of our flat-rate model. Today, we have expanded our offerings to include more 35mm Slide Packages and new 35mm Negative Packages. Existing Photo Print and Slide Packages now offer greater flexibility and new options, such as additional scan resolution options and TIF file formats."
FotoBridge® now offers more all-inclusive packages with FREE return shipping and exclusive "Intelligent Digital Finishing (IDF)" for as low as $39.95 for up to 250 prints, $89.95 for up 250 slides, and $99.95 for up to 250 negatives. Customers with larger collections of up to 3000 photos will continue to see even greater savings for the same great, high-quality digital transfer service.
"Quality, security and timeliness of service remain the cornerstone of the FotoBridge advantage. We continue to be passionately committed to providing the best value in the business," said Julie Morris, a Director at FotoBridge®.
Founded in 2007, FotoBridge® is an independent digital services company based in southern New Jersey. The company provides digital services to consumers, public and private institutions, and businesses from its dedicated, secure digital imaging facility located in West Berlin, NJ USA. For more information, please visit http://www.fotobridge.com
###