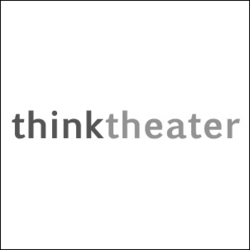 This is a great step for us
Shepherdstown, West Virginia (Vocus) February 19, 2008
For the first time in their 18 year history, the Contemporary American Theater Festival (CATF) will launch a FIVE play season in July and August of 2008. "This is a great step for us," said Ed Herendeen, Founder and Producing Director. "Moving to a five play Season is a testament to our adventurous audiences, our actors who love the challenge of repertory, and to American playwrights who are creating so many plays that reflect our society's interests and passions. The 2008 season features five innovative and risk-taking playwrights who give voice and energy to the NOW. I believe our audience will embrace this robust season, which mixes family and race, politics and sex with a lot of laughter."
This year, "thinktheater" and "thinkfive" as CATF presents the following FIVE plays in rotating repertory:
The Overwhelming is a gripping story of an American family newly arrived in Kigali, Rwanda in early 1994. They come face-to-face with the realization that nothing and no one around them is what they understood it to be. Who can they trust and what will they do when faced with one of the most profound human tragedies of our time? Debuted to acclaim in London, J.T. Rogers challenges you to go home and forget—but you won't. "This is a deeply provocative work that challenges us to examine our moral responsibilities as members of the human race," stated Herendeen.
Pig Farm - From Greg Kotis, Tony-winning writer of the hit musical satire Urinetown, comes a cliché-skewering comedy about Big Farming where men are men, women are women, and pigs are everywhere. The Feds want the snouts accurately counted, Tom yearns to farm freely, and his wife just wants a baby. Their love is big as all outdoors – and so is their pig farm. "This is a comedy about hard-times and heroism in the American heartland," Herendeen stated. "It gives new meaning to the cliché 'food for thought.'"
Stick Fly- Funny and deeply passionate, Chicago writer Lydia R. Diamond's play is a probing family drama and an up-to-the-minute consideration of privilege and perception. When an elite African American family reunites on Martha's Vineyard, incendiary dialogues ignite about race and class, the desire to break free and the need to belong. About the playwright, Herendeen stated, "This is a voice you've been waiting to hear ... a voice that is brutally honest and brutally funny."
A View of the Harbor - CATF favorite Richard Dresser concludes his Happiness Trilogy with this offbeat look at Maine's flaky upper crust. After the blue collar struggles of Augusta and the suburban angst of The Pursuit of Happiness, class matters as a scion of Old Money tries to escape its grip. A View of the Harbor offers a sly perspective on the ghostly pull of America's brass rings: power and money. "I am proud to complete his trilogy with the world premiere of A View of the Harbor, a comedy about class, corruption, and legacy," stated Herendeen.
Wrecks - From Neil LaBute, the reigning Bad Boy of the American theater, comes a mischievous monologue about a grieving widower and the wife he's just lost. Edward Carr circles through the facts and memories of his blissful but complicated marriage as he zeroes in on a surprising truth. Typically unsentimental yet unexpectedly romantic, Wrecks is love, LaBute style, balancing deep affection and moral dilemmas in shocking fashion. Herendeen stated, "[LaBute] writes with a rapid-fire tongue. He has been compared to David Mamet and Sam Shepard because of his ability to write plays that mix sympathy and savagery, pathos and power." Wrecks will be performed in the new Center for Contemporary Arts rehearsal studio, giving the audience a sneak peek at the new facility.
The 2008 season runs from July 9 through August 3, with five daring plays, under the tent lectures, post-show discussions and more. The CATF Box Office opens March 10. Phone and Frank Center hours will be Monday through Friday from noon until 5pm, with our online Box Office open 24 hours a day 7 days a week. Single ticket prices begin at $26, with CATCards available to see four or all five shows at discounted prices. Please note that seating is limited for all performances of Wrecks. Discounts are available on groups of 10 or more with savings ranging from 10 to 25 percent off regular ticket prices.
The Contemporary American Theater Festival prides itself on producing and developing new American theater. Since 1991, CATF has produced 63 new plays, including 23 world premieres. Five plays, five playwrights, five unique theatrical experiences. Do it all … see it all … in Shepherdstown at the Contemporary American Theater Festival. For more information, please visit http://www.catf.org or call 304-876-3473 or 800-999-CATF (2283).
Media Contact:
Sandy Sponaugle, Publicist
O: 304-876-8321
C: 304-702-0350
###