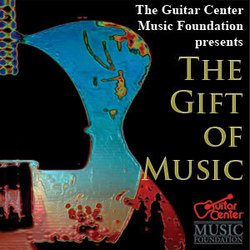 It was a favorite time for me personally. My musical palette was developing and vulnerable to the intoxicating hooks, licks and grooves of the time
Los Angeles, CA (PRWEB) February 19, 2008
The Guitar Center Music Foundation in cooperation with City-Art Gallery will host the "Gift of Music", on February 23rd. The evening benefit and silent auction will feature the British Invasion collection, works by artist Paul Thatcher and rock memorabilia signed by the likes of Incubus, Mick Fleetwood, and Slash. Live music will be provided by Kari Kimmel and John West, courtesy of Koffeehouse Music Productions. Details can be found at http://www.guitarcentermusicfoundation.org. Proceeds of the evening will benefit the Guitar Center Music Foundation. This event will fund instruments for school music programs, after-school programs for low-income youth and music programs for the physically and/or mentally disabled.
The British Invasion collection contains the works, Ruby Tuesday, The Zosoist, Bolero, Magic Bus, Lawdy Mama and Revolution. These pieces depict guitars played by the early '60's rock groups that descended upon the hearts, minds and radios across America. "It was a favorite time for me personally. My musical palette was developing and vulnerable to the intoxicating hooks, licks and grooves of the time", states Thatcher. "Creating this collection is my way of reviving the memories created by the music of that generation, my generation." These works and more can be view on-line at http://www.strumgallery.com.
About the artist:
Paul's style has been coined as "Bewusst Verzerrt", consciously distorted. He constructs a new image by distorting an existing one, leaving a similar but edgy result. Inspired by Peter Max's unfettered use of color and bold lines and Warhol's selection of hackneyed subject matter, Paul sets out to explore the invisible. Combining vibrant colors and bold lines with distortion and texture, his manipulations encourage viewers to decipher and ultimately to complete his compositions.
###