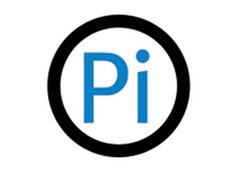 The experience we provide for this year's race will be ten times better than last year
Seattle, WA (PRWEB) February 20, 2008
Portent Interactive today unveiled details of the newly redesigned 2008 Amgen Tour of California Web site. With customized content navigation, quick-loading race footage, homepage access to race standings and a live Play-by-Play feature the Web site re-launch will bring race fans closer to the action.
Providing vivid coverage of this prestigious 650-mile, eight-day cycling event, which takes place February 17-24, 2008, the new interactive Web site will include features such as polls, weekly giveaways and countdowns that will all contribute to an immersive race experience.
"You can't quite feel the spray of gravel as the cyclists whiz by, but Portent Interactive's rigorous Web site redesign does bring the excitement and the adrenaline of the Amgen Tour of California race closer than ever before," said Ian Lurie, CEO, Portent Interactive, design firm for the Amgen Tour of California Web site.
After providing on-location support to this world-class race for the previous two years, Portent Interactive's Creative Director Tracy Beach described the goal of this year's Web site re-design as "negating cumbersome click-thru to bring the race's most valuable content right to the user's fingertips."
This enhanced usability is the result of Portent Interactive's data analysis on the Web site usage and search habits of fans from the past two years. The Web site was then re-designed to make the most popular sections more prominent on the Web site, with the overall result being a more exciting live experience for cycling fans following the race from their computers.
Having built the initial online experience for the inaugural Amgen Tour of California in 2006, Beach comments on how far the design has come. "The experience we provide for this year's race will be ten times better than last year," Beach said. "Our goal at Portent Interactive was to advance the Web site's features to be simpler and better for users, and this year we've really taken that step."
With the Amgen Tour of California gaining momentum every year, quicker Web site loading times and readily accessible information will provide a premium user experience to the considerably larger audience tuning in to the race in 2008. This year's cycling fans can also enjoy the new and improved Adobe Tour Tracker, which was created in conjunction with Portent Interactive.
Portent Interactive's involvement includes on-site media support at the race, working with other Web site teams to bring live streaming video, timely standings and live play-by-play action every year since the event's inception. GPS tracking of all riders and up-to-the-minute photography are a few more highlights viewers can anticipate.
"With regards to Web site usability, every second counts," said Lurie. "The new Amgen Tour of California Web site design offers a faster, more fluid user experience for cycling fans."
About the Amgen Tour of California
The largest cycling event in America, the 2008 Amgen Tour of California is a Tour de France-style road race presented by AEG that will challenge the world's top professional cycling teams to compete along a demanding 650-mile course from Palo Alto-Stanford University to Pasadena from February 17-24, 2008.
About Portent Interactive
Seattle-based Portent Interactive (http://www.portentinteractive.com) is a full service interactive marketing and communications agency. Founded in 1995, Portent helps clients attract visitors and turn them into customers with design, strategic consulting, creative and technical expertise, search marketing and web analytics.
About Amgen
Amgen discovers, develops and delivers innovative human therapeutics. A biotechnology pioneer since 1980, Amgen was one of the first companies to realize the new science's promise by bringing safe and effective medicines from lab, to manufacturing plant, to patient. Amgen therapeutics have changed the practice of medicine, helping millions of people around the world in the fight against cancer, kidney disease, rheumatoid arthritis, and other serious illnesses. With a broad and deep pipeline of potential new medicines, Amgen remains committed to advancing science to dramatically improve people's lives. To learn more about our pioneering science and our vital medicines, visit http://www.amgen.com.
###