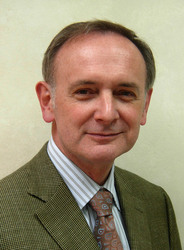 They're easy on your busy schedule
Lansdale, PA (PRWEB) February 20, 2008
Leading Cosmetic Dermatologist James Fairfield, MD has just released another in a series of free articles on his web site. Cosmetic Procedures to Make Your New Year's Resolutions Come True! is available for immediate download at http://www.CMDerm.com /articles.html.
"If you cringe every year, looking at your wardrobe of shorts, short skirts, and swimsuits, why not resolve to make this the year you do something about unsightly leg veins?" That's just one idea Dr. Fairfield suggests as an addition to your list of New Year's resolutions.
"Does your list of resolutions include things to make you look better?" asks Dr. Fairfield. "Cosmetic procedures are high on the list for so many of my clients, and why not? If you've resolved to treat yourself well and present your best, most vital appearance in the coming year, the time to start is right now."
Dr. Fairfield's article describes cosmetic procedures that frequently require a series of treatments, so you'll want to plan ahead and schedule a complete series with your cosmetic dermatologist, for maximum results. These treatments are:

Fraxel laser treatment for skin rejuvenation
Permanent laser hair removal
Sclerotherapy or laser treatment for unsightly varicose or spider veins
For smoothing wrinkles, erasing discoloration, reducing pore size, toning and tightening your skin - "absolutely nothing beats the unparalleled Fraxel laser," says Fairfield. The targeted laser energy acts below the skin's surface layer, stimulating fresh collagen and elastic tissue production and rapidly restoring the healthy youthful tone of your skin. Fraxel laser is also hands-down the best treatment both for acne scarring and for melasma, the facial discoloration that can occur in pregnancy, Fairfield says.
Another laser treatment is permanent hair removal. Here, the laser energy targets darker and coarser hair, destroying the hair follicle and leaving finer, lighter, almost imperceptible hair. This procedures is painless, and it leaves no scarring or ingrown hairs.
Finally, Dr. Fairfield describes the two leading treatments for varicose and spider veins. In sclerotherapy, the cosmetic dermatologist injects saline solution into spider veins with a very fine needle, causing the vein to close and fade away. Laser varicose or spider vein treatments penetrate the superficial blood vessels with laser energy, eliminating them.
All of these cosmetic procedures are virtually painless, without unpleasant side effects, and they involve little or no downtime - "They're easy on your busy schedule," says Fairfield. He recommends getting started now, to complete the series of treatments and be ready for the warm weather when we dress more lightly and more of our skin is on display.
Skin rejuvenation and elimination of unwanted hair or unsightly veins are all part of taking care of yourself and presenting your best possible appearance to the world, and "taking care of your appearance is important for your emotional well-being and self-confidence," says Fairfield. And it's not too late to add a cosmetic procedure to your list of New Year's resolutions!
James C. Fairfield, MD has established the oldest and most respected dermatology practice in the Delaware Valley. For more free cosmetic dermatology information and resources, visit his web site at http://www.cmderm.com
###