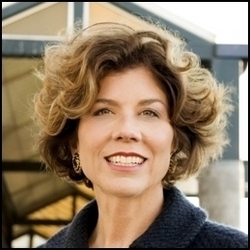 What You Need to Know Before You're 65
San Mateo, CA (PRWEB) February 19, 2008
Elder care expert Esther Koch, founder of Encore Management, will speak at the Commonwealth Club in San Francisco on Thursday February 28th as part of a three-person panel on the topic "Mom is Moving In: The Rewards, The Concerns, and The Realities". Esther Koch's last Commonwealth Club appearance, "What You Need to Know Before You're 65", was SOLD OUT.
Koch and two other top geriatric care managers, all with extensive personal and professional experience, share the ins and outs of when to move a parent in with you and when to look for other options. They will show you how to save yourself lots of time, money and heartache by thinking through the action before you step into what could be a significant life change for yourself and your family.
Please plan to attend on Thursday, February 28th at the Commonwealth Club in San Francisco at 595 Market Street, 2nd Floor for a 4:45pm Reception and 5:15pm Program. Tickets are $8 for members and $15 for non-members and are available at the Commonwealth Club website at http://tickets.commonwealthclub.org. Click on the Online Calendar for February 28th.
ABOUT ESTHER KOCH AND ENCORE MANAGEMENT
Esther Koch is a gerontologist and eldercare advisor. Her firm, Encore Management, provides personal and corporate advisory services and seminars to assist Boomers with the range of issues associated with caring for an aging parent and their own aging.
Esther Koch was honored to have been selected as a delegate to the 2005 White House Conference on Aging. In addition, she is a Medicare Aging Network Partner with the Administration on Aging and the Centers for Medicare and Medicaid for the Medicare Prescription Drug Program. Esther received her graduate degree in gerontology from USC and is a member of the National Association of Professional Geriatric Care Managers, the Business Forum on Aging of the American Society on Aging and AARP. In addition to being a Stanford MBA and UCLA undergraduate, Esther is also a CPA, and former Chief Financial Officer and PricewaterhouseCoopers tax professional.
Esther Koch has written and been interviewed for elder care articles covering a wide range of topics including: How to Say I Love You to Aging Parents on Valentine's Day; Make Mother's Day a Day to Remember; Moments of Joy - The Prescription for Holiday Stress Relief; Visiting Aging Parents over the Holidays; Moving Beyond Denial; Kiss The Joy As It Flies By; What to Plan for as Your Parent Ages; Discussing Finances with Aging Parents; How to Select the Best Medicare Prescription Drug Plan; and Geriatric Care Managers - the Solution for Long-Distance Elder Caregivers. Her media interviews and articles have appeared on television, radio and in print.
For more elder care tips and information about Esther Koch and Encore Management visit http://www.EncoreMgmt.com.
###