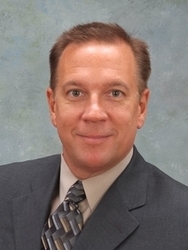 East Windsor, NJ (PRWEB) February 25, 2008
To continue its national expansion as a leader of private label retirement solutions, ExpertPlan has brought on board two retirement veterans to lead new regional offices serving the West Coast and southern states.
The location of the offices is a strategic response to the firm's rapid growth of retirement plan sales as well as building upon its primary distribution and business development channels which include payroll companies, broker/dealers, registered investment advisory firms (RIAs), third party administrators (TPAs), asset managers, and regional banks. In September 2007, ExpertPlan opened its first regional office in Atlanta, GA serving the Southeast.
Tom Zgainer comes on board as Senior Vice President of Sales and Business Development for the West Coast and will be based in Scottsdale, AZ. Mr. Zgainer has over 25 years experience in the financial services industry, with the last six years focused in retirement plan services. He joins ExpertPlan from The Online 401k where he was Vice President of Sales and Business Development. Zgainer has also held sales management positions with Trinet and Paychex.
Frank Moore is the new Senior Vice President of Sales and New Business Development in the South and is based in San Antonio, TX. Moore is a Certified Mutual Fund Specialist and a Certified Employee Benefits Specialist. Most recently, he held senior management positions with American Funds, AllianceBernstein, and DailyAccess Corporation.
"Frank and Tom's knowledge of the financial services industry and retirement plan marketplace, are integral to helping ExpertPlan broaden our programs nationwide," says Julian Onorato, President & CEO of ExpertPlan.
Tom Zgainer will join Ross Brown, Senior Vice President Sales and Relationship Management, and Donny Sheinwald, Senior Vice President of Sales and Business Development, at the IPPA Sales & Marketing Workshop in Las Vegas February 28-29, 2008.
About ExpertPlan
ExpertPlan Inc., headquartered outside of Princeton, New Jersey, is the premier provider of private-labeled recordkeeping solutions to asset management firms, TPAs, RIAs, broker dealers, insurance companies, CPAs, payroll companies, accountants and banks that serve 401(k) and other defined contribution plans. The firm's scalable recordkeeping solution can be customized to fully integrate with a client's business and distribution models.
###