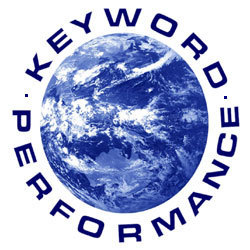 Houston, TX (PRWEB) February 20, 2008
Leading supplier of rare pearls, jewelry and gem stones Pure Pearls has announced its hiring of Keyword Performance LLC to utilize search engine optimization strategies in delivering some of the world's most precious stones, including freshwater and saltwater, South Sea and Tahitian and custom strand pearls to the savvy and sophisticated collector.
Capitalizing on the increasing demand for rare gemstones via the internet Pure Pearls anticipates huge growth with the assistance of Keyword Performance LLC in optimizing the amount of traffic to its site purepearls.com though search engine marketing. As the luxury market continues to grow Pure Pearls is looking to expand their distribution of rare pearls through internet commerce and will employ internet marketing techniques to attract unique visitors interested in rare and precious stones like the resurgent Black or Tahitian Pearl in addition to custom designed strands for the discerning jewelry enthusiast.
Featured in some of the most popular magazines including TIME, Cosmopolitan and Elle Pure Pearls has carved a successful niche in the luxury market by stopping at nothing to import the top 3% of the world's pearl harvest for their high-end clientele. Formed in 2004 by noted collector Amanda Raab, a certified GIA graduate in pearl grading, Pure Pearls has quickly grown to become one of the leading suppliers of rare pearl jewelry in the world. Not just a supply center Pure Pearls invites the online shopper into the world of luxury pearls with their own Product Education page that answers some of the most common questions associated with pearls including how much to expect to spend on specific types, whether the stones are natural, cultured or imitation and how the grading system is used to determine quality as well as how sizes and shapes will affect pricing down to each 1/2 millimeter. Pure Pearls also offers expert advice on selecting the right pearl for each customer and how to care for jewelry as well as the detailed history of some of the world's most rare and exquisite pearls including the legendary Black or Tahitian Pearl that is enjoying a major renaissance among sophisticated collectors everywhere.
Pure Pearls excels in custom designed jewelry for every special occasion including weddings, birthdays and anniversaries. Featuring a dazzling array of precious pearls in pendant, bracelet, ring and necklace styles Pure Pearls can outfit any size on any budget. From $75 to over $5000 there's an elite pearl for everyone and a personalized style to match.
Pure Pearls features some of the world's most rare precious stones in exquisitely crafted Baroque necklaces, bracelets and earrings. Pure Pearls carries top brands in rare categories including Akoya pearls, South Sea and Tahitian and offers unique custom designs made to order. Sourced from some of the most remote locations across the globe including Australia, French Polynesia and the South Pacific Pure Pearls brings the exotic luxury of rare pearls and precious stones to your lifestyle.
Keyword Performance LLC is an ethical search engine optimization company located in Yalesville, Connecticut. Since 2003 Keyword Performance has been offering creative and innovate Internet marketing strategies and consulting to businesses and corporations around the world. Using the latest in search engine optimization marketing tools Keyword Performance offers unique solutions to internet marketing projects and will also provide personal consultation in web development and search engine optimization.
###