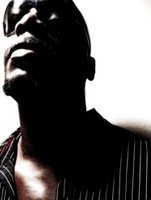 London (PRWEB) February 21, 2008
Juno Records, the online dance music site will release exclusive remixes by top producers Karizma and Jay Shepheard, as the fifth installment in their tenth anniversary series. The four tracks, sweeping through the range of deep house, broken beat, minimal house and disco are re workings of the classic 1991 underground house hit, "Alright" by Urban Soul featuring the vocals of the legendary Roland Clark. The remixes will be available on the Juno Records website and digitally on Juno Download - Juno's dance MP3 site.
Karizma (Basement Boys, Defected, Soul Heaven) has produced for the likes of Mary J Blige, Kim English and Kenny Bobien and is one of today's most versatile producers of deep house, broken beat and minimal house. His "Kaytronik Movementz Part 1" mix is a raw 12 minute excursion that weaves melodies in and out of a stripped down Detroit groove.
Jay Shepheard is a Juno veteran, and now a rising international production talent responsible for the excellent Black Label #19 EP, one of Compost's biggest releases of recent times. His sound is pitched perfectly between disco, deep house and minimal and his remixes will bring the track to a new generation too young to remember it the first time around.
Remixes of "Alright" by Jay Shepheard and Karizma are out on Juno Records in March. It has already been awarded "Single Of The Week" in Update magazine.
For more details and a chance to win one of 5 test pressings or 5 promo CDs of "Alright" go to http://www.juno.co.uk/10
NOTES TO EDITORS
Track listing
JUNO 5
1) Jay Shepheard main (6:47)
2) Jay Shepheard dub (6:49)
3) Karizma's Kaytronik Movementz Pt 1 (12:07)
4) Karizma's Kaytronik Movementz Pt 2 (7:32)
5) Urban Soul original (6.11)
BIOGRAPHIES
Karizma
Karizma's musical career started with him DJing at age 13, doing various fashion shows and college parties. Later on, he landed a radio show on Baltimore's college radio station WEAA, playing hip hop whilst at the same time playing at various clubs around the city, with an obvious love for house music. He would often bump into DJ Spen and bug him for advice. As fate would have it, Spen and Karizma would work together at the radio station, V103. This prompted the two to work together on his first Jasper Street Company album project. Karizma contributed to the song "E.B.W.2.R.T.W" (Everybody Wants 2 Rule The World) and did drum programming on the track "Temptation". After this, Spen & Karizma worked on Kim English's "Tomorrow", Mary J Blige's "Beautiful", Kenny Bobien's "Let Me Show You" and SuSu Bobien's "Thank You". The rest is history.
Spen and Karizma (now with Basement Boys productions) went on to remix Everything But The Girl, Amira, Lenny Kravitz, Ann Nesby, Ron Carroll, Roy Ayers, Boris Dlugosh, Bob Sinclair, Kathy Brown, Jocelyn Brown and Ministers De La Funk, just to name a few. It was also in these remixes that Karizma developed the '"Deepah Dubs" and "Deepah Ones" moniker for his rendition of the remixes. Flashing forward, after a healthy career of remixes and productions, Karizma struck out on his own and formed Kohesive Productions. His first production, "Samma Ganni", was released on the Basement Boys imprint, Elephunk. His remixes, re-edits and productions are heard weekly at the Sky Lounge bar on Thursdays, his residency in Baltimore. Many of his productions have championed the likes of Louie Vega, Simon Dunmore, DJ Spinna, Marquis Wyatt, Tony Humphries and many more. Karizma is also an accomplished international DJ, one of the most innovative on the scene.
Jay Shepheard
Jay Shepheard broke onto the scene in 2007 with the release of his debut EPs, Compost Black Labels #19 and #28. Both of the 4 track EPs were well received by music lovers and DJs alike with strong support from top jocks including Joris Voorn, Ben Watt, Prins Thomas, Jerome Sydenham, Sasse, Osunlade and Andrew Weatherall to name just a few.
Alongside his studio work Jay is now also taking his music to the dancefloors, using a combination of DJing and Ableton Live software to showcase unreleased and exclusive tracks. So far, his sets have graced the dancefloors of London venues such as Fabric, The End, T Bar and Cargo as well as a host of gigs across Europe. With some hot remix projects, a mix CD and further artist releases with Compost on the horizon, 2008 looks bright for Jay Shepheard.
For further information please contact:
Belinda Liversedge
Juno Records
e: belinda.liversedge(at)juno.co.uk
t: 44 (0)20 7424 1694
f: 44 (0)20 7485 9621
###