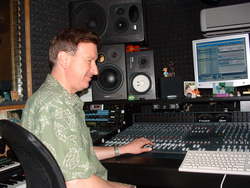 I came up with the 'Lighthouse Marketing' principle on vacation.
Albuquerque, NM (PRWEB) February 21, 2008
The charter launch on February 1st, 2008 Eastern Standard Time, marked the unveiling of the all new Lighthouse Marketing automated prospecting system that will prove to be a valuable tool and the first of its kind in the industry, for online network marketers. Early bird marketers can now get in on the ground floor. The official launch for the Lighthouse Marketing System is set for March 1, 2008, but marketers who take advantage of the charter launch and take action 'NOW' will receive a substantial discount on the system.
Mike Ray, Dan Putnam and Dave Sherwin, three veritable pioneers in online network marketing, are the minds behind this automated prospecting system that attracts prospects with little outside help.
This proven money-making-duplicatable-system, developed for network marketers 'by' network marketers, has been tried and tested over the last 8 years and is directly responsible for earning a reported "millions" of dollars and building teams of more than 35,000 people exclusively online. The Lighthouse Marketing System is now available to the masses without any company specific propaganda. This is a most valuable tool for the tens of thousands from around the world who have become independent business owners or network marketers affiliated with a particular company, and may not possess strategic marketing skills that gets massive results with on line marketing and will quickly position them to become leaders in the industry as successfully informed entrepreneurs with a cutting edge advantage. Users of the system claim that it prospects while they sleep, it is that efficient and self sufficient. Boasting with a one of its kind residual funded proposal lead generation system, network marketers declare building their list and "down-line" twice as fast while making as much, some more than traditional affiliate or network marketers. The affiliate income in the funded proposal system is just as residual as any standard network marketing compensation plan which pays to infinity, positioning the Lighthouse Marketing System miles ahead of its competitors in the online network marketing world and is a much needed, cost effective alternative to purchasing expensive leads, no matter how good their claim, to attract prospects and members of the network marketing community and potential members as you develop your success team.
The Lighthouse Marketing System provides users with all the training that they need to attract new prospects and Mike and Dave have agreed to give trainings on a weekly basis. A syllabus containing videos, audio recordings and PDF documents is available in the back office that teaches online network marketing from the ground up. The pre-launch charter opportunity provides all of the necessary tools, secrets to success and how to training, everything that is needed for optimal success with the system. It is also offered at a deep discount, more than half what the sale price will be at the official launch on March 1, 2008.
Mike Ray states: "I came up with the 'Lighthouse Marketing' principle on vacation." "I looked at the lighthouse, and compared it to the wimpy searchlight, and realized that it was a metaphor for Network Marketing. Most marketers are like search lights, and doing it the hard way. The Lighthouse uses the law of attraction, and is totally reliable and successful in what it does."
The benefits of the Lighthouse Marketing System make it well worth the small investment which is comfortably offset by the residual affiliate income derived from the funded proposal. This is a landmark system for those who aspire to on line success in their respective business. Many network marketing companies do not offer an on line system for prospecting, but that is all changed with this innovative , totally integrated system with autoresponders, landing pages, web sites with back office incentive gift concepts, training and more that makes for a completely duplicatable system that anyone on your team can use and pass on. It is also a great tool if you have more than one business or multiple streams of income, and are looking to attract quality and targeted prospects. I have found that this system is quickly proving to be a groundbreaking online network marketing system that delivers everything that it promises. This is the system to watch as it changes the face of traditional known network marketing to automated prospecting and self sufficient online network marketing.
Michael Barrett, director of the 3Mi Group and online marketer and successful entrepreneur, has had tremendous results in becoming a top recruiter and income earner in his company by implementing the principles and techniques that the Lighthouse Marketing System provides. He is on a mission to enlighten all network marketers who want to break into on line marketing success, which has only been experienced, before now, by a handful of internet marketing gurus, and now has a passion to share the insiders secrets to online success and helps traditional network marketers transition their business online, exclusively with the duplicatable L.M.S. For more information, visit http://lighthousemarketingsuccess.com
###