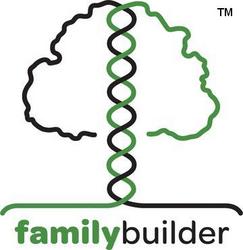 Imagine having the ability to find new relatives with one click by searching a database of millions of users across multiple social networks. With Familybuilder, you can
New York, NY (PRWEB) February 21, 2008
New York City-based Familybuilder™ (formally iFamily™), today announced it has launched its popular Family Tree Application on Bebo. Bebo's 40 million-plus members will now be able to access and build their family trees through the Bebo network.
The launch of Family Tree on Bebo comes on the heels of surpassing 2 million registered users and over 7 million profiles on Facebook since launching there in June 2007. This further reinforces Familybuilder's status as the fastest growing genealogy application on the Internet today. The company expects to exceed 8 million profiles in less than 8 months of operation.
Alongside the Bebo launch, Familybuilder has secured its Series A investment led by London-based DN Capital, and DN Partner Steve Schlenker shall join the Company's Board of Directors. The company intends to use the proceeds of its Series A round to expand onto additional social networking sites and to roll out value-added services to its registered users.
Familybuilder is fast becoming the Internet's favorite social tool for people interested in genealogy and family history. Unlike stand-alone online genealogy services, Familybuilder is positioned to leverage the social graphs of multiple online social networks at once to help people find and communicate with relatives, build family trees, preserve family history, track family activity and more.
"Imagine having the ability to find new relatives with one click by searching a database of millions of users across multiple social networks. With Familybuilder, you can," said Ilya Nikolayev, CEO of Familybuilder "The new round of funding will help us offer new and exciting services that will further differentiate Familybuilder from other companies in the genealogy sector."
"Our investment in Familybuilder follows on similar early stage investments by our principals' successful social networking companies and applications such as PlanetAll (sold to Amazon), Tickle (sold to Monster) and Shazam (partially exited to BMI), said Steve Schlenker from DN Capital. "When people see some of the services Familybuilder will be rolling out over the next 3-6 months we are convinced that this team and company will change an industry."
About Familybuilder
Familybuilder™ (formally iFamily™) is a leading software application development company focused on building family-oriented applications within online social networks. The company's flagship product, Family Tree, is the leading social genealogy application on Facebook. Family Tree can be found on Facebook at http://apps.facebook.com/familytree and on Bebo at http://apps.bebo.com/familytree or via the company's website at http://www.familybuilder.com/. New York-based Familybuilder launched in June 2007 and is privately held.
About DN Capital
DN Capital is a London-based venture capital firm investing in software and digital media companies targeting the enterprise, Internet and wireless sectors. The professionals at DN Capital bring over 35 years of private equity experience to their investments, and actively work with portfolio companies to steward their growth through the various stages of development. The firm looks to invest €1-5 million per company and has a history of bringing exciting U.S. companies to Europe and helping rapidly growing European companies expand to the U.S. Additional information can be found at http://www.dncapital.com.
Trademarks belong to their respective owners.
###