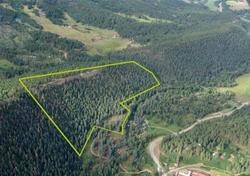 Durango, CO (PRWEB) February 21, 2008
Durango, Colorado, is nearest town to rare and beautiful land for sale for home or vacation home. Features private river for kayaking or fishing, private cliff range, exceptional views. This Durango ranch land is a pristine 36 acres bounded by the beautiful white-water Florida River, and a 500-foot vermilion cliff. It is a quiet remote location where you can get away from it all and still be close to town. Durango Ranch is between a virgin forest where 100-foot Spruce trees, Aspens and wild flower meadows provide a playground for the property's herd of mule deer and other wildlife. It is located on Hwy 240 between the Lemon Reservoir and the city limits of Durango, just 10 miles away. Hike, rock climb, fly fish, horseback ride or simply enjoy the great views on your own flood controlled riverfront property in the midst of the San Juan Mountain Wilderness. Purgatory (Durango Ski Resort) is minutes away on the "Million Dollar Highway" (550). Or take day trips to Silverton, Ouray, Telluride, or the hot springs at Pagosa Springs. This is a one-of-a-kind property with exquisite building sites along with the charm of the Colorado Rocky Mountains.
Durango is located in the Animas River Valley and nestled in the San Juan Mountains in La Plata County, Colorado. Home of the Durango and Silverton Narrow Gauge Railroad (D&SNGRR), it draws over 200,000 passengers and back-country enthusiasts every year. Mesa Verde National Park, about an hour from Durango, was established as a National Park in 1906 and is an historical monument of the original Anasazi Indians.
Summer provides plenty of time to relax, rejuvenate and enjoy all the San Juan Mountains of Colorado have to offer. Activities abound for the novice to the seasoned outdoor enthusiast and include hiking, biking, fly-fishing, Jeep Tours and 4-wheeling, rock climbing, rodeos, tennis, summer youth camps, rafting and kayaking, and many more.
Winter near Durango, Colorado, brings a myriad of events such as snowboarding, downhill and tele-skiing at Durango Mountain Resort at Purgatory, and cross-country skiing, snowshoeing, nordic skiing, sleigh rides, snowmobiling, dogsledding or a trip back in time on the Durango & Silverton Narrow Gauge Railroad Cascade Canyon Train.
The downtown Durango area has almost as many restaurants per capita as San Francisco, the restaurant capital of the western United States. The Durango area offers something for every appetite: from down to earth eateries, cafés and brewpubs to sophisticated and award-winning dining, our culinary offerings truly reflect the richness, creativity and diversity of the area.
This Durango ranch land is one of the few remaining pieces of undeveloped property this size in the state of Colorado. Were this land in any other state, it would have already been made into a National Park. This is an opportunity to enjoy for your own, one of the most spectacular remaining pieces of the Colorado Rockies in the San Juan Mountains, near Durango, Colorado.
http://www.durangolandforsale.com
# # #