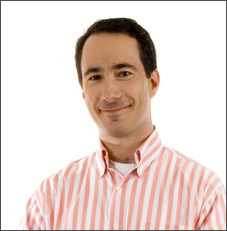 As one of the early pioneers in the online advertising industry, Jim's extensive knowledge, talent and experience are invaluable to our mission of delivering relevance in online advertising for the best publishers, agencies, brands and marketers
Los Angeles, CA (PRWEB) February 21, 2008
Traffic Marketplace, Inc., one of the largest independent ad networks and a division of Connexus, announced today the promotion of Jim Waltz to President.
"As one of the early pioneers in the online advertising industry, Jim's extensive knowledge, talent and experience are invaluable to our mission of delivering relevance in online advertising for the best publishers, agencies, brands and marketers," said Art Shaw, Chief Executive Officer, Connexus. "Jim's ability to drive new solutions has been instrumental in the development of Traffic Marketplace's data-driven growth strategy."
Jim most recently served as CEO of AdModus, an ad serving technology company acquired by Connexus in July 2007. Jim also served as President and CEO of Conducive, where he created adMarketplace, a product that exclusively powered eBay Keywords, eBay's self-service keyword advertising system. Jim held several senior positions at DoubleClick, including Vice President of Sales, overseeing the West Coast sales for the reunified DoubleClick Media division. He was also a co-founder of Digital Music Network, developing both an early web design company and the Internet's first vertical ad network.
"I'm thrilled to be a part of the Connexus team and leading one of the industry's best ad networks. Our newly expanded sales team and robust multi-channel publisher relationships, combined with our cutting-edge ad delivery targeting capabilities and conversion management platforms clearly set us apart from our competitors," said Jim Waltz. "Traffic Marketplace will be the company to watch in 2008."
About Traffic Marketplace
Traffic Marketplace, Inc., a Connexus Company, is a leading online advertising solution, providing full-service account management, creative execution, performance analysis, media planning and placement to maximize online advertising investments. Reaching more than 100MM unique users monthly, Traffic Marketplace generates in excess of 30 billion advertising impressions each month, delivering more than 20 million leads and customers a year through its performance-based display advertising, lead generation, co-registration, search and email programs. Traffic Marketplace is one of the largest and most effective online media networks for advertisers and publishers. http://www.trafficmarketplace.com
# # #