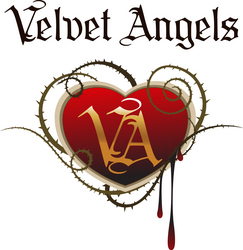 We saw an opportunity in the marketplace to deliver a unique product, for a specific consumer that seeks ultra-luxury at an attainable price
Los Angeles, Calif. (PRWEB) February 21, 2008
Velvet Angels, a new line of footwear aimed at the edgy female with lux-fashion tastes, announces the creation of its first collections for Spring and Fall 2008.
Promising traffic-stopping "street couture" style coupled with meticulous attention to workmanship and detail, the sandals, flats, dress sandals, dress pumps, low boots and high boots will carry suggested retail price tags ranging from $100 to $450.
"We saw an opportunity in the marketplace to deliver a unique product, for a specific consumer that seeks ultra-luxury at an attainable price," said Joe Ponce, the brand's creator and lead designer. "There were no other brands delivering the combination of fashion-forward design combined with quality, technology and comfort in this or any other segment above or below our range of price points."
A Spring 2008 mini collection and Fall '08 full collection, and mini collection targeted for the holidays, will make their debut at the Spring 2008 WSA Show. Features of the 40-some shoes and boots designed so far include 5-inch heels, buckles and buttons. Samples include a high boot in white leather and dress pumps in red snakeskin.
Ponce, most recently head designer and brand manager for Gwen Stefani's L.A.M.B. and Harajuku Lovers brands, found inspiration for his new class-and-sass, cute-and-sexy lines from the 1996 film "Romeo + Juliet."
"The film was set in a violent urban environment by the sea with two opposing gangs: the Montagues, surfer inspired and the Capulets, Cholo inspired, that, together with the romantic dialog and hip and fashionable visuals, created a parallel universe not unlike my upbringing in Venice, Calif., in the late '70s and early '80s," said Ponce. "It was this unique atmosphere that combined good and evil, religion and weapons, sunshine and violence, and rock and reggae--a total cultural chaos."
The target market for the collection is a female between the ages of 21 and 30 who prefers black to pink, seems hard on the outside yet is sweet on the inside, shuns girlie things but likes to feel feminine, and prefers bad boys. Her wardrobe staple is jeans, and she opts for a few really cool clothing items over lots of less-impressive things.
Ponce has a history as the creative force driving the innovative design seen in many popular and familiar products. Prior to his work with L.A.M.B. and Harujuku Lovers, he was a key member of the design teams at General Motors Corp. responsible for the Corvette C5 and three high-profile Cadillac models. He also worked for Ford Motor Co. as a key designer on three concept vehicles and restyling of the Taurus.
Ponce holds a bachelor's of science with honors in industrial design from the prestigious Art Center College of Design in Pasadena, Calif., and has been featured in both the press and media for his contributions toward design.
His attention to technical detail is apparent in all of his shoes, according to admirer of his footwear Mary Weiland. Weiland, co-owner of Los Angeles marketing firm Double Platinum Swag and wife of Velvet Revolver vocalist Scott Weiland, says Ponce's precise design for maximum style and comfort is one rarely found in a lady's shoe.
"They're very, very sexy, very modern and very hip, but they have a streamline that you would find only in a really amazing jet or a really amazing car," she said. "The way they hug your foot is really sexy. He doesn't leave a detail untouched."
Weiland, who welcomes a comfortable shoe for both work and red-carpet events, praises Ponce for his ability to craft a heel that starts from the top of the shoe for the best stability, as well as knowing just how much toe should "peep" for the sexiest look. After viewing his upcoming line, she says the hardest part of purchasing Velvet Angels footwear will be selecting from the distinctly different items.
"You could literally buy 40 shoes that are all different from one another and all comfortable," she said. "He's really just an artist when it comes to the woman's foot!"
Velvet Angels shoes will be sold at high-end, fashion-forward department stores and boutiques.
About Velvet Angels
Velvet Angels is an upcoming line of luxury attainable footwear for the sexy-yet-sweet woman in her 20s. It was created by Joe Ponce, former lead designer for Gwen Stefani's L.A.M.B. and Harajuku Lovers shoe lines and automotive-design innovator. The first collections, designed for Spring and Fall 2008, will be unveiled at Spring 2008 WSA Show. For more information, visit http://www.velvetangels.com.
###