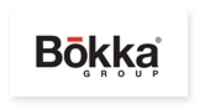 Denver, CO (PRWEB) February 25, 2008
The California-based residential developers, New Urban West has awarded the Bokka Group the design and development of their premier community web site, The Ranchos at Vistamonte.
This prestigious gated community is tucked away in the San Pasqual Valley, amidst Southern California's best horse, golf and wine country. Eighty extraordinary homes span The Ranchos with countless amenities and sprawling views. New Urban West crafted three styles of homes for this exclusive residential community: Rancho Luz, Rancho Cortina and Rancho Mirador. Parks. Winding pedestrian pathways through The Ranchos makes schools, shopping and other nearby attractions easily accessible.
About New Urban West, Inc.
For over 50 years, NUWI has been accomplishing their mission - to approach each community with exceptional creativity and sensitivity to the local environment. Their projects have spanned the spectrum from residential to office and the current focus is the development and construction of high-quality residential communities, like The Ranchos at Vistamonte.
About The Bokka Group, Inc
Headquartered in Denver, CO, the Bokka Group is a leading interactive marketing company that provides technology solutions for master planned communities, home builders and land developers across North America. Visit BokkaGroup.com
###