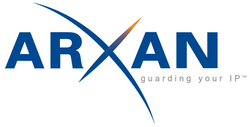 More and more developers are finding that it's critical to protect their valuable IP, as it is a core part of what makes their offerings unique and innovative
Bethesda, MD (PRWEB) February 25, 2008
Arxan Technologies, a leading provider of application hardening solutions designed to protect software intellectual property (IP) from piracy and tampering, today announced its participation at the Microsoft "Heroes Happen Here" launch event, taking place on February 27 at the Nokia Theater in Los Angeles, California. As a premier Microsoft Visual Studio Industry Partner (VSIP), Arxan will be exhibiting in the Microsoft partner pavilion, booth # 87.
Arxan also announced upcoming support for Microsoft Visual Studio 2008, ensuring that its GuardIT® product family is well aligned with the program's development tools and strategies.
"Microsoft is very pleased that Arxan's GuardIT technology will continue to support the evolution of Visual Studio, giving our customers a flexible yet reliable solution to harden their applications and help protect intellectual property - all without impacting performance or market delivery," said Jay Roxe, group product manager for Visual Studio Marketing at Microsoft Corp. "Microsoft is committed to providing our developers with innovative tools to create successful applications, and part of that is helping to ensure that they keep their code protected."
Arxan's GuardIT family of products will be showcased at the event. GuardIT provides application code hardening solutions that address the full range of software protection needs, from piracy and tampering to reverse engineering threats of desktop, server and embedded applications.
"More and more developers are finding that it's critical to protect their valuable IP, as it is a core part of what makes their offerings unique and innovative," said Mike Dager, CEO, Arxan Technologies. "We are very excited that our GuardIT solutions support all versions of Visual Studio, enabling those who leverage cutting-edge development technology to have access to reliable application hardening solutions. It's all part of our commitment to protecting the software industry against piracy."
The Microsoft "Heroes Happen Here" launch event will bring together developers and IT pros from around the world to get an in-depth, up-close look at new products and will give attendees an opportunity to meet with partners such as Arxan. For more information on GuardIT, please contact info @ arxan.com or visit booth # 87 at the Microsoft partner pavilion.
About Arxan Technologies
Arxan Technologies Inc. is a leading provider of application hardening solutions designed to protect software intellectual property (IP) from piracy, tampering, reverse engineering and any manner of theft. Our GuardIT® solution takes software security beyond static obfuscation and encryption to dynamically defend, detect and react against application attacks. Arxan supports a full range of application protection needs, from commercial software anti-piracy to military grade assurance. Businesses rely on Arxan to fortify software, license management and DRM applications to prevent the loss of billions of dollars to unauthorized use. The U.S. department of defense and its contractors rely on Arxan Defense Systems, Inc., a subsidiary of Arxan Technologies, to deliver best of breed anti-tamper solutions to protect critical program information in military technology. Founded in 2001, Arxan Technologies has offices in Bethesda, Md., San Francisco, Calif., Dallas, Boston, Chicago, New York and West Lafayette, Ind. For more information please visit http://www.arxan.com or email info@arxan.com.
Other product and service names mentioned herein are the trademarks of their respective owners.
###