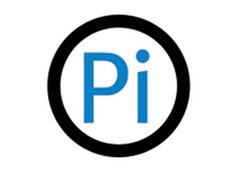 Personas, when used correctly, can be a very powerful tool to increase conversion rats on your website
Seattle, WA (PRWEB) February 23, 2008
Portent Interactive CEO Ian Lurie is speaking at Search Marketing Expo (SMX), in San Jose, CA. Industry professionals will attend the conference Feb 26-28.
Search marketing is the centerpiece of this two-day conference, and Lurie will participate in a discussion titled "Search Marketing and Persona Models". The discussion will focus on modeling basic types of visitors you expect to arrive to your sit and tailor the website arrival experience for them.
Lurie will be drawing on his twelve years of internet marketing experience during his tenure at the expo. "Personas, when used correctly, can be a very powerful tool to increase conversion rats on your website," said Lurie. "Creating personas can be a detailed task, but one that is worth the effort." Lurie says he will focus on techniques and case studies for the appropriate use of personas to make a meaningful impact on ROI.
Lurie will be speaking on February 26, at 1:15 PM.
About Ian Lurie:
Ian graduated from UCLA Law school in 1993. He enjoyed the experience so much that he never practiced law, choosing instead to work as a typist, then a bike messenger, then a writer, and finally started his own information design company in 1995. As it slowly sank in that this whole internet thing wasn't a fad, he retooled his company to focus on internet marketing, it sounds so much cooler than information design, anyway.
Ian and his team have created Pythia Analytics, a social media and search analytics tool. He's recorded a series of Google Analytics tutorials and his agency is a Google authorized Analytics Consultant. Today, Ian Lurie is still the president of Portent Interactive, an internet marketing agency in Seattle, WA, USA. He is the author of Conversation Marketing, the book, and Conversation Marketing, the blog.
http://www.PortentInteractive.com
http://www.ConversationMarketing.com
###