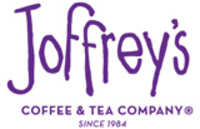 Tampa, FL (PRWEB) February 27, 2008
Blogging and coffee go hand-in-hand. There are more than 51 million instances of the word "coffee" in the blogosphere, according to a Google blog search, and many top bloggers are known to write from coffee shops or brew a cup of java at home to fuel their inspiration for new posts. Bloggers are also participating in a significant number of beta tests posted on the Internet.
So, it makes perfect sense for Joffrey's Coffee & Tea Company to put its fresh gourmet coffee into a one-of-a-kind "java beta test," open to the few lucky bloggers who get in line first. The test is currently live and open to the entire blogosphere at Joffrey's Java Beta Test.
Bloggers selected to participate in the test will also have their blog shared as a link directly on the beta test Web site for other coffee-loving bloggers to read with their daily java. The test will run as a limited beta test, so bloggers interested in sampling premium gourmet coffee should sign-up immediately to secure a spot.
During the test, bloggers will get to sample Joffrey's Coffee & Tea Company's unique, Jamaican Me Crazy flavored coffee, which beta testers will receive free in the mail. Jamaican Me Crazy blends a hint of caramel, vanilla and Kahlua liqueur to provide the perfect, rich flavor.
Joffrey's Coffee & Tea Company is based in Tampa, Fla. and features an extensive online store located at Joffrey's.com, which features more than 124 different coffee varieties, 54 loose leaf teas and 19 iced teas. One-of-kind coffees include such unique flavors as Angels Kiss, Butter Crunch, Chocolate Turtle, Cinnamon Graham Cracker and much more. After selecting the finest coffee beans from around the world, Joffrey's roasts, flavors, grinds, packages and distributes through its Tampa plant, always with a focus on exceptional quality and flavor.
###