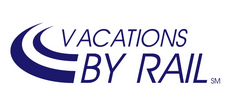 Chicago, Ill. (PRWEB) February 26, 2008
Vacations By Rail, a Chicago-based specialty travel company selling independent travel and group train tours and vacations throughout the United States, Canada, Mexico, Europe and beyond, has added new European train tours, to its collection of vacation products for 2008.
17 new itineraries have been added to the company's line of European escorted train vacations, giving travelers a total option of 20 escorted train tours throughout the most popular European destinations. High-speed trains are incorporated into travel itineraries, and all programs include transportation, train tickets, hotel accommodations, meals, sightseeing, services of a tour manager, luggage handling, and gratuities. Escorted train tours in Switzerland, such as the new Contrasts of Switzerland rail tour, include Switzerland's scenic day trains like the Glacier Express and the GoldenPass Line in lieu of high-speed train travel. Escorted train tours start at $1,625 per person based on double occupancy.
Five new luxury rail tours throughout Central and Eastern Europe have also been added to the company's 2008 product line. Additions include The Trans-Siberian Express (Moscow to Vladivostok), Trans-Siberian Express via the BAM (Vladivostok to Moscow), Central Europe by Luxury Train (Berlin to Budapest), Transylvania and The Bosphorus (Budapest to Istanbul), and The Polish Explorer (Budapest to Warsaw). All luxury rail tours include train compartment, all meals, and comprehensive sightseeing tours. These new journeys join itineraries on Vacations By Rail's luxury rail tour staples, the Royal Scotsman and the Venice Simplon-Orient Express. Luxury rail tours start at $3,850 per person based on double occupancy.
In addition to providing escorted train tours and luxury rail tours in Europe, Vacation By Rail's European product line also includes the entire line of European rail passes and tickets and scenic day train tours throughout Switzerland.
To book European rail tours, visit http://www.vacationsbyrail.com.
About Vacations By Rail:
Vacations By Rail is the leading seller of rail travel and tours in North America and the trusted authority on rail vacations. Travelers can choose from the largest selection of independent rail vacations, escorted rail tours, luxury rail journeys in North America, Europe and beyond. Vacations By Rail also provides virtually every European Railpass and ticket to meet customers European travel needs.
For more information on Vacations By Rail and the company's products, email marketing @ vacationsbyrail.com or call 1-877-929-7245.
###