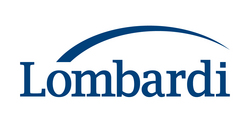 BPM has helped us improve our operational efficiencies and more deeply integrate our processes with our customers and business partners
Austin, TX (PRWEB) February 26, 2008 -
Lombardi®, a leader in business process management (BPM) software, today announced that its customer - Wells Fargo Financial, a unit of Wells Fargo & Company (NYSE: WFC) - has won an award in the Global Awards for Excellence in Business Process Management (BPM) and Workflow, for its industry-leading process innovation and excellence during 2007. Lombardi's award-winning Teamworks® BPM software represents the technology foundation that helped Wells Fargo Financial secure the prestigious "Gold Award" for the North American region.
"BPM has helped us improve our operational efficiencies and more deeply integrate our processes with our customers and business partners," said Gene Rawls, vice president of continuous improvement at Wells Fargo Financial. "Everyone on the team is very excited to see that their BPM projects have been recognized with the Gold award and have achieved such high-profile recognition for the company."
Against heavy competition from other BPM projects, Wells Fargo Financial was singled out for delivering the most tangible results and benefits to its users through their Lombardi BPM implementation. Those benefits have generated firm metrics for Wells Fargo Financial including reduced staffing costs; a reduction in cycle-times for internal and external stakeholders; as well as a substantial increase in employee productivity.
Now in their 14th year, the annual Global Excellence Awards in BPM and Workflow awards are used to recognize user organizations such as Wells Fargo Financial that have demonstrably excelled in implementing innovative solutions to meet strategic business objectives. Particular attention is paid to implementations that support processes extending beyond the corporate boundaries to support customers, suppliers, trading partners etc. There are five geographical regions. Each region receives a Gold and Silver Award. The awards are jointly sponsored by BPMFocus.org and Workflow Management Coalition (WfMC) with support from industry associations Object Management Group (OMG) and BPM.com.
The Gold Award was presented to Wells Fargo Financial on Monday, February 25th, 2008 in conjunction with the BPM Awards and Technology Showcase being held from February 25-27 at the Sheraton Nashville Downtown, in Tennessee.
"Wells Fargo's projects are a perfect example of how companies can achieve real-world results using BPM software," said Jim Rudden, vice president of marketing at Lombardi. "Lombardi is proud to be the underpinning technology behind yet another Global Excellence Awards for BPM & Workflow for our customers."
Lombardi Teamworks is the leading BPM software for designing, executing, and improving business processes. Teamworks for Office™ makes it easy for anyone to participate in business process management using the familiar Microsoft® Office System products. Teamworks for SharePoint extends structured processes into the collaborative world of SharePoint portals, forums and discussion threads. Teamworks for Organization Management provides advanced organization modeling for process relationships. Lombardi Blueprint™ is the only on-demand, collaborative process documenting tool that enables companies to map processes, identify problems and prioritize improvement opportunities.
About Wells Fargo Financial
Wells Fargo Financial, a unit of Wells Fargo & Company, provides real estate-secured lending, automobile financing, consumer and private-label credit cards and commercial services to consumers and businesses. The company has $73 billion in assets, approximately 21,000 team members and operates in 48 states across the U.S., the 10 provinces of Canada, Puerto Rico and the Pacific Rim. It is headquartered in Des Moines, Iowa. More information about Wells Fargo Financial is available at http://www.wellsfargofinancial.com.
About Lombardi
Lombardi is a leader in business process management (BPM) software for companies, systems integrators and government agencies. We offer award-winning BPM technology, know-how and services to help our customers succeed with their process improvement initiatives.
Lombardi is behind some of the largest, most successful BPM implementations in the world. Our customers include Allianz Group, Aflac, Banco Espirito Santo, Barclays Global Investors, Dell, El Paso Energy, FETAC, Financial Services Authority, Ford Motor Company, Hasbro, ING Direct, Intel, Maritz Travel, National Bank of Canada, National Institute of Health, Safety-Kleen, T-Mobile, UCLH, Wells Fargo Financial, Xbridge and numerous governmental agencies. For more information, visit http://www.lombardi.com.
Lombardi, Teamworks are registered trademarks and Teamworks Process Optimizer, Teamworks Portal, Teamworks for Office, Teamworks for SharePoint, Teamworks for Organization Management and Lombardi Blueprint are trademarks of Lombardi Software, Inc. All other company/product names and service marks may be trademarks or registered trademarks of their respective companies.
###