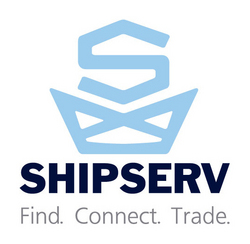 London, UK (PRWEB) February 27, 2008
ShipServ, the leading maritime e-marketplace, today announced the addition of representatives from NYK Line and Yahoo! to the agenda for ShipServ Connect08.
Formerly known as the TradeNet Conference, Connect08 is the ShipServ Global Community Conference and represents the world's largest maritime e-commerce forum. The conference is scheduled for May 19-21, 2008, in Copenhagen, at the First Hotel Skt. Petri. For more information, or to register, visit the Conference website
Mr Yutaka Yasunaga is an adviser to the President, NYK Line and is also President of the Monohakobi Technology Institute, a leading logistics innovation body. Brad Garlinghouse is Senior Vice President of Communications & Communities at Yahoo! and responsible for driving the strategy behind two areas key to Yahoo!'s evolution: communication and collaboration. In addition, ShipServ welcomes back a previous key note speaker, Stephen Shapiro of 24-7innovation.com.
With over 100 ship owners, managers, shipyards and logistics providers together with more than 8,000 suppliers in the ShipServ community, Connect08 promises to be the definitive e-commerce event of the year. Highlights include:
-- Extensive networking opportunities with maritime professionals, ShipServ experts and industry visionaries from around the world
-- Packed agenda featuring keynotes, user experience sessions, discussion groups and product breakout sessions
-- Latest product information including strategic roadmap and updates on ShipServ TradeNet and ShipServ Pages
-- Detailed "Ports of Call" streams focused on sourcing, order management, contract management and advertising
-- Best practice sharing across all aspects of ship supply management
For more information on Connect08 visit the Conference website or contact Lone K Jensen at ShipServ on +45 3341 1070.
About ShipServ.
ShipServ is the leading maritime e-marketplace, helping buyers and sellers to find each other easily, connect cost effectively and trade efficiently. Whether a Supplier wants to attract new customers, a Buyer needs to source new Suppliers or existing purchasing relationships require internet-enabling, ShipServ is unique in helping businesses of all sizes in the areas of web based Commerce, Search and Advertising. Today over 100 buying organisations, 3,500 vessels and 6,000 suppliers are on track to conduct $1bn in trade per annum and rely on ShipServ to transform the way they do business.
###